Alternative Lab Diamond Engagement Rings

Alternative Lab Diamond Engagement Rings

---
Lab grown diamonds have been the centre of attention recently, and so it's unsurprising that their popularity is on the rise in luxury jewellery. An ethical and sustainable alternative to the traditional mined diamond solitaire, lab diamonds have exactly the same chemical composition as mined gemstones, but without the emotional baggage and with a smaller price tag. Scroll on for a look at our new summer 21 collection of lab diamond engagement rings and a breakdown of everything they have to offer.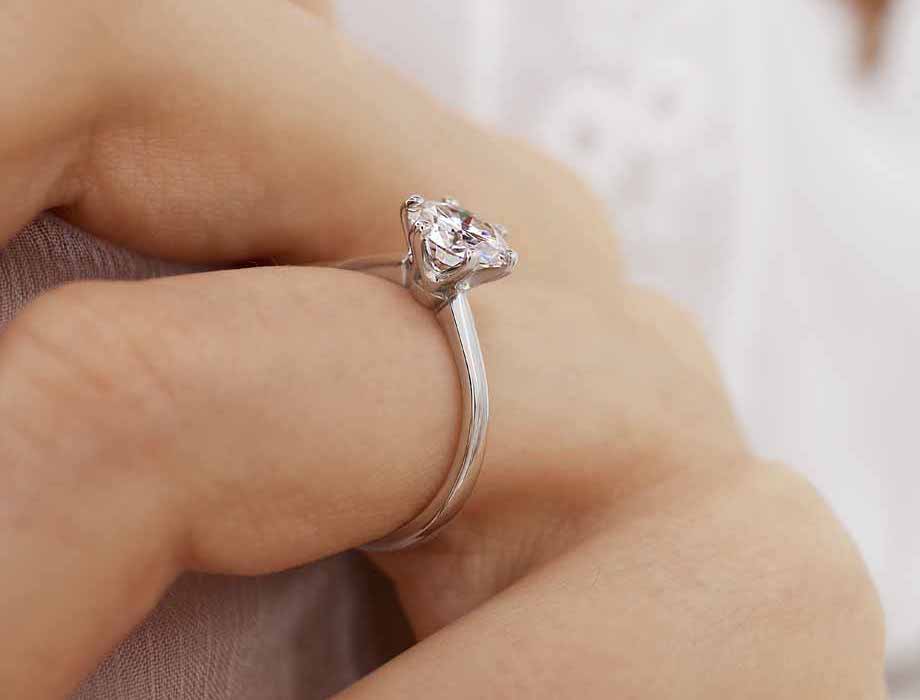 Lab grown diamonds are as real as they come, and are exactly the same as the mined variety with the only difference being how they are sourced. Rather than the millions of years it takes for traditional diamonds to be formed under the intense heat and pressure of the earth, lab diamonds can be formed with cutting edge technology. Each diamond developed in the lab is unique with a different growth pattern, creating stunning gemstones that are individual to every wearer.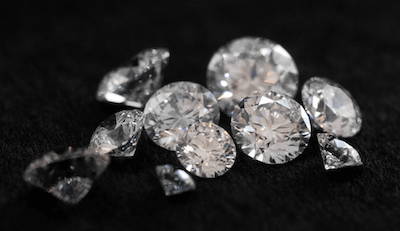 How are Lab Grown Diamonds Different to the Mined Variety?
There is no discerning difference between diamonds grown in the lab and those found in the earth and it is only a trained jeweller using specialist equipment that would be able to tell between the two (lab diamonds have an ever so slightly different growth pattern). With the exact same chemical composition, the only significant difference is the price. Lab diamonds cost around 30% less than mined stones, making them a brilliant option for couples who want an alternative to the traditional mined diamond engagement ring.
Lily Arkwright's Lab Grown Diamond Collection
As part of our summer 21 range, we have released a new collection of lab grown diamond rings, extending the current moissanite engagement ring range to include diamond centrepieces. We've picked out a few to look at in closer detail, but make sure to check out the whole lab grown diamond engagement ring collection in full here.
Beginning with the Grace, our most popular ring is often described as the little black dress of engagement rings, bringing to mind the elegant lines and classic simplicity of old hollywood. The plain band is a knife-edge design which gives the appearance of a larger carat size, shrinking as it meets the centre stone. This ring also has a four prong mount that securely attaches the brilliant round cut diamond, for a stunning solitaire engagement ring that is bound to impress.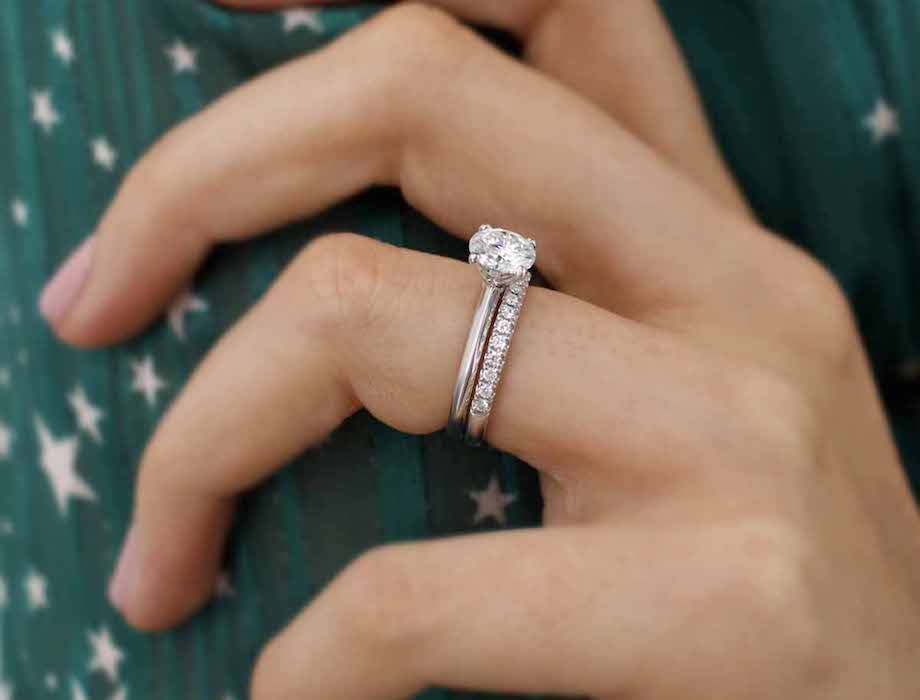 The Paris has a stunning halo of diamonds underneath the centre gemstone. This ring has a completely rounded band for amazing comfort and the circlet of diamonds adds an understated elegance and glamour to a classic solitaire.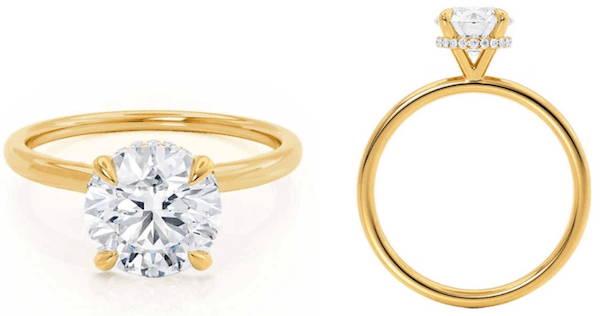 Another of the rings featured in our collection is the Giselle, which has a gorgeous shoulder-set of conflict-free diamonds that line up towards the centre lab grown diamond. This ring actually has the same setting as the Grace, with four prongs and gallery, however it additionally has the extra pavé of diamonds for a glittery addition. Both the Grace and the Giselle are wed-fit, which means that they will fit together tightly with other wedding jewellery for a seamless look.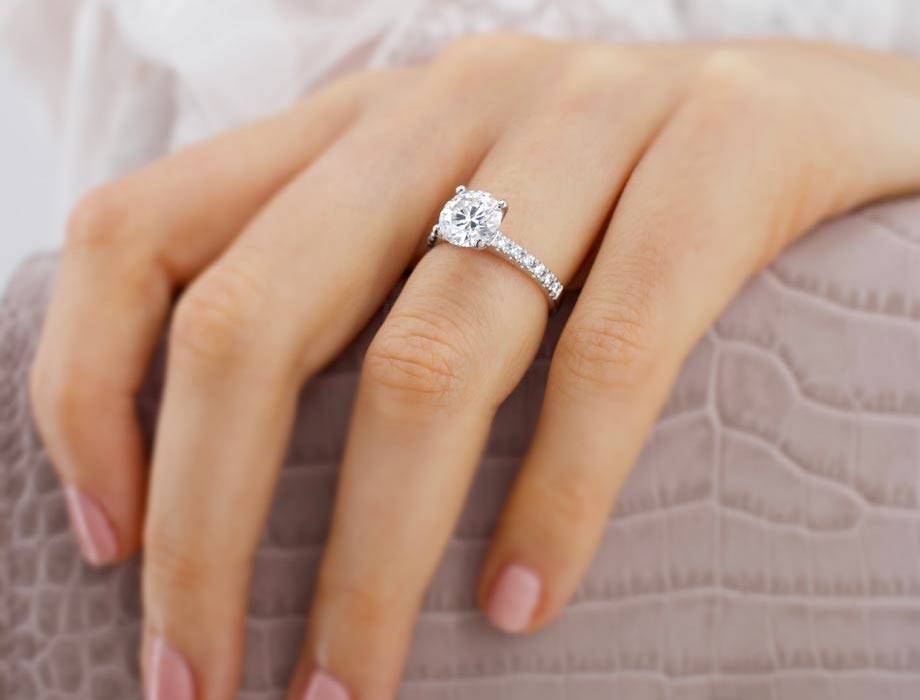 The Victoria is a unique ring, with two pavés of diamonds running parallel up the band. A thin row of delicate milgrain detailing divides these two rows of micro pavé diamonds for an antique appearance. The Victoria comes in the full range of metals from 18k white, rose and yellow gold to 950 platinum. All of our jewellery is UK hallmarked, a centuries old practice in the UK which means it has been checked by the Assay Office to be of the correct outstanding quality and metal type, and marked accordingly.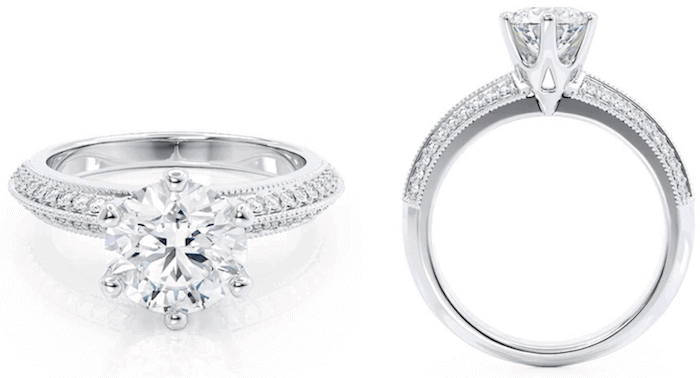 The Blossom ring is a stunning trilogy ring with a brilliant round cut lab diamond centre with two pear cut diamonds flanking it on either side. This ring has an intricately detailed basket, a plain band, and a graceful style that is sure to leave an impression.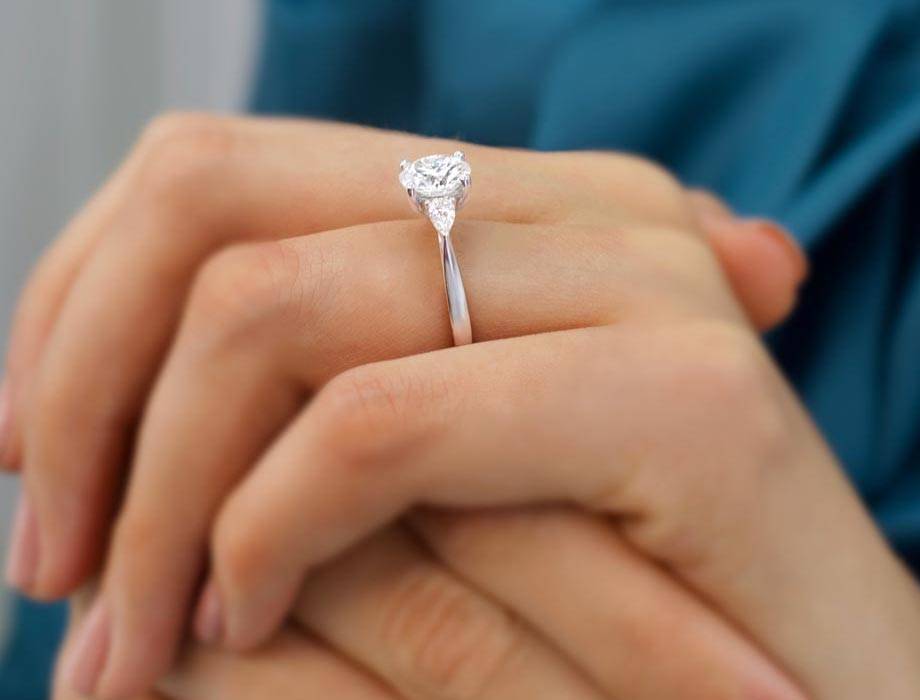 All of the diamonds featured in our lab grown diamond engagement ring collection are fully certified, being independently assessed and verified by strict international IGI criteria. Each ring comes complete with a IGI grading certificate, the same stringent certification that accompanies mined diamonds.
We are also proud Assay Assured retailers and members of the National Association of Jewelers, which means that everyone of our items has been quality checked by an independent assessor, ensuring great quality across our ranges. Further to this we offer a 30 day complimentary ring resize, a 30 day exchange returns policy on the majority of our collection*, and free and insured global shipping.
Why Choose a Lab Grown Diamond Engagement Ring?
Lab grown diamonds are identical to the mined stones and are a gorgeous and ethical alternative to a traditional engagement ring. As times change and with rising awareness around the environmental and ethical implications of some mining practices, whether this should carry on being the case is being called into question. Lab grown diamonds are only growing in popularity, and at Lily Arkwright our lab grown diamonds are an amazing option for those who still want the classic and characteristic sparkle of a diamond.
The contrast in cost between a lab grown diamond and a mined diamond would mean that your ideal engagement ring can be realised without the need to break the bank. As well as this, all of our customers can be safe in the knowledge that no individual, family or community have been displaced, violated or harmed whilst producing your ring. The number and variety of options available when trying to decide on an engagement ring is vast, and the growing popularity of lab grown diamonds and moissanite shows that a move away from traditional mined diamonds is on the horizon.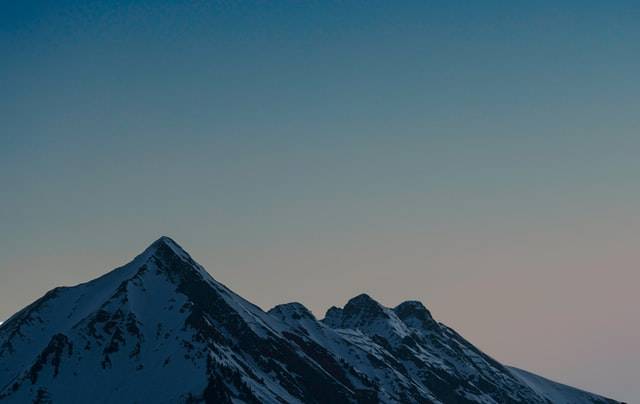 If you are unsure about which stone or design to choose or just wish to view our beautiful lab diamond engagement rings in person why not book an appointment with one of our trained Jewellery Consultants at our UK Showroom.
Should you be unable to travel to us we also offer virtual video appointments making it possible for you to see our engagement rings wherever you are. If you really can't find that perfect design for you, why not reach out to our Bespoke Team where we offer a complete ring design service. Walking you through the different options we have available our consultants work with you through the design process before sending off to our expert British Goldsmiths to craft especially for you.
Hopefully you've found our overview of the new lab diamond engagement ring collection helpful, and now have more of an idea about what your perfect engagement ring might look like! Leave a comment below with questions about any of our ranges or about lab grown diamonds and we'll get back to you!
We pride ourselves on our ability to produce stunning ethical and sustainable fine jewellery at an amazing price point, supported by unrivalled customer service. We offer the highest quality moissanite engagement rings, lab grown diamond engagement rings and coloured gemstones. Make sure to also check out our collections of moissanite earrings and pendants as well, for a gorgeous bridal set.
Lily Arkwright are proud Assay Assured jewellery retailers and committed members of the National Association of Jewellers based on honesty, integrity and professionalism. All precious metal jewellery offered by Assay Assured jewellery retailers carries the legally-required independent hallmark verifying the precious metal content, a protection over and above legal requirements. Read our glowing customer reviews on Trust Pilot.
If you are interested in booking a consultation or simply would like to find out more information about ourselves or our collections, please call us on 0161 537 6773, alternatively you can email our jewellery consultancy team at hello@lilyarkwright.com.
*On standard collections that are not designated 'made to order'.
Did you enjoy this article? What do you think of two tone engagement rings?
Let us know your thoughts and leave us a comment below. Also are there any future topics you'd like us to cover?
Wishing you all the best, The Lily Arkwright Team x