TWO EASY
WAYS TO PAY WITH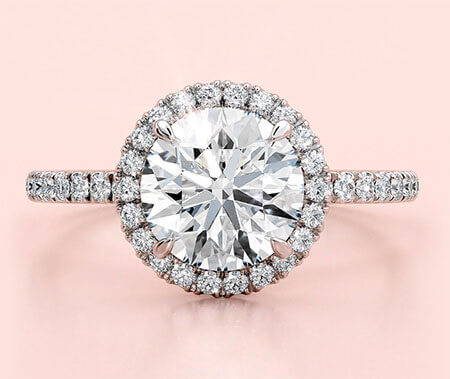 Want to Pay Later for your purchase? Simply choose Klarna at checkout and split the cost into more manageable monthly instalments between 0 - 36 months, starting from 0%.

All Lily Arkwright products are eligible for purchase through Klarna, ranging from the beautiful Charles & Colvard Forever One moissanite engagement rings, coloured Lily Arkwright moissanite and lab diamond engagement rings. We also offer moissanite and lab diamond earrings, pendants, wedding & eternity bands.

Now offering the UK's largest Chatham coloured lab grown precious gemstone collection. Featuring an extensive collection of lab grown rubies, sapphires, emeralds, alexandrite and pink morganite, in variety of fancy shapes and carat sizes. All Lily Arkwright products are crafted here in the UK and are UK hallmarked, ensuring you receive unparalleled quality fine jewellery backed by our Assay Assured membership.

For ultimate flexibility, spread the cost of your purchase up to 36 months. Starting at 0% Interest, up to £4,000 value.
Get what you love now, one part payment at purchase and 2 further payments at 30 and 60 days, 0% Interest, up to £1,000 value.
Paying after delivery allows you to try before you buy and is the easiest way to shop online. With an instant credit decision, you can complete your purchase immediately with full transparency on terms.

During Checkout
Add your items to cart and start checkout. Complete your contact details and select continue to payment. Now select "Pay over time with Klarna" and complete your order.
When The Order Is Shipped
Your agreed payment period starts when your order is dispatched. This means that you can take the time to try your order before buying it without the stress of upfront payment.
Making Payments

You can easily make your payment online or within your Klarna app. Once you've connected your bank account, debit or credit card, the checkout process is as simple as a single tap.
As simple as any other payment

With an instant credit decision, you can complete your purchase immediately, select your preferred payment terms.
Spread the cost of your purchase giving you more time to pay.
Simple financing sign-up. Monitor your payments online. Lending subject to approval. Klarna's [Pay in 3 instalments] credit agreements are not regulated by the FCA. Missed payments may affect your ability to use Klarna in the future. 18+, UK residents only. Subject to status. T&Cs apply.
Klarna provides payment services to over 60 million shoppers worldwide and more than 100,000 online stores.
I have been redirected to Klarna's website, is this ok?
Yes, Klarna will send you an email with further details on how to make payments. Your email will contain a link to Klarna's payment site where you can manage your payments to Klarna via a bank transfer or credit/debit card.
How can I increase my chances of being accepted by Klarna?
Klarna relies on a number of different factors such as your previous order history, item availability and the order value associated with your purchase.
You can improve your chances of being accepted, Ensuring you provide your correct name and address information, including your registered billing address. All applicants must be over 18 years of age.
How is my Klarna statement issued?

Klarna will send you an email with instructions on how to make the payments and a further link to your payment page. Enter your statement number into the payment page and follow the instructions.  


Do I need to provide any further information when I make a purchase?

When you make a purchase with Klarna you need to provide your email address and mobile phone number.


Can I pay less than amount owed each month?
You​ ​can​ ​at​ ​any​ ​time​ ​choose​ ​to​ ​pay​ ​your​ ​minimum​ ​payment​ ​instead​ ​of​ ​your​ ​interest-saver payment.​ ​Your​ ​monthly​ ​minimum​ ​payment​ ​is​ ​the​ ​amount​ ​to​ ​be​ ​paid​ ​to​ ​avoid​ ​incurring late​ ​fees​ ​on​ ​your​ ​Klarna​ ​Account.​ ​Should​ ​you​ ​chose​ ​to​ ​pay​ ​your​ ​minimum​ ​payment instead​ ​of​ ​your​ ​interest-saver​ ​payment​ ​this​ ​will​ ​mean​ ​you​ ​will​ ​lose​ ​your​ ​promotional​ ​plan offer​ ​and​ ​the​ ​remaining​ ​balance​ ​will​ ​start​ ​to​ ​incur​ ​interest​ ​at​ ​18.9%​ ​APR​ ​(variable).​ ​It's up​ ​to​ ​you.
I have asked for a refund. How will I be refunded?
If​ ​you​ ​have​ ​paid​ ​for​ ​your​ ​order​ ​with​ ​card,​ ​the​ ​refund​ ​will​ ​be​ ​made​ ​back​ ​to​ ​your​ ​Klarna Account​ ​balance.​ ​If​ ​the​ ​Account​ ​ends​ ​up​ ​in​ ​a​ ​credit​ ​balance,​ ​this​ ​can​ ​be​ ​used​ ​towards future​ ​purchases​ ​or​ ​you​ ​can​ ​request​ ​it​ ​to​ ​be​ ​paid​ ​back​ ​by​ ​contacting​ ​Customer Services​​.
What happens if I cancel or return my order?
As​ ​soon​ ​as​ Lily Arkwright​ ​have​ ​registered​ ​your​ ​cancellation​ ​or​ ​your​ ​return,​ ​we​ ​will​ ​credit​ ​the balance​ ​back​ ​to​ ​your​ ​Klarna​ ​Account​ ​within​ ​the next​ ​5​ ​business​ ​day.