The Art of the Lily Arkwright Rose Gold Engagement Ring

The Art of the Lily Arkwright Rose Gold Engagement Ring

---
Rose gold has made an exciting comeback in recent years, and has cemented itself firmly as a 2018 jewellery trend favourite, offering fashion conscious jewellery lovers a colourful option for their choice of moissanite or lab diamond engagement ring.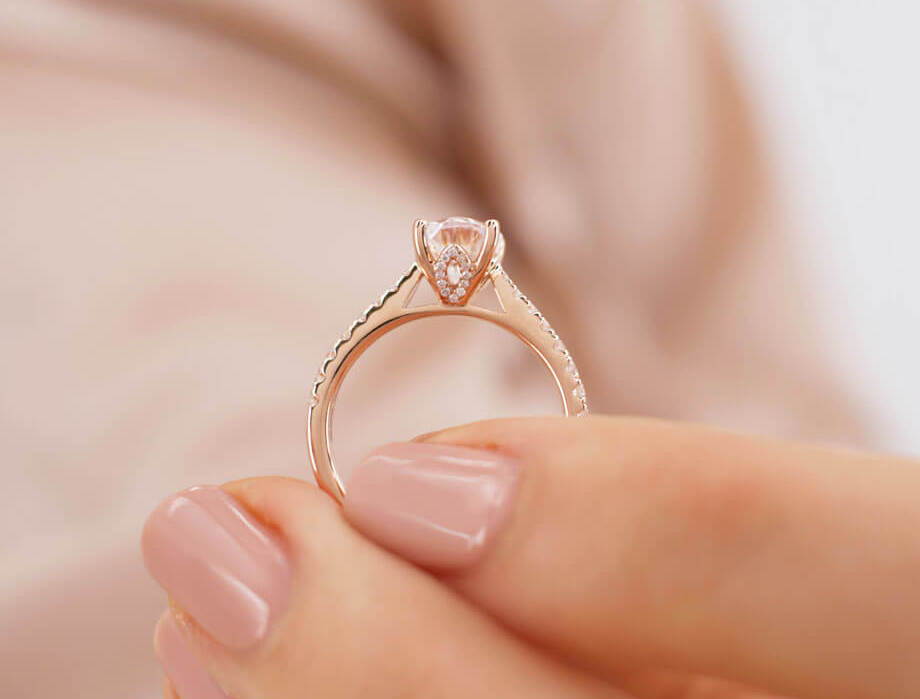 This interesting precious metal also known as Russian gold, gets it's soft romantic tones by adding copper alloys to yellow gold. Unlike white gold, rose gold doesn't require rhodium plating which makes rose gold equally as durable and long lasting as yellow gold, and, despite its rarity, it is a more affordable option than platinum.
The soft romantic tones of rose gold compliment every skin tone, and offer an unique take on even the most classic of designs. The Lily Arkwright Grace moissanite engagement ring, featuring a Charles and Colvard Forever One gemstone solitaire, looks completely different when featured in 18K rose gold when compared to the platinum option.
A true classic with a unique twist.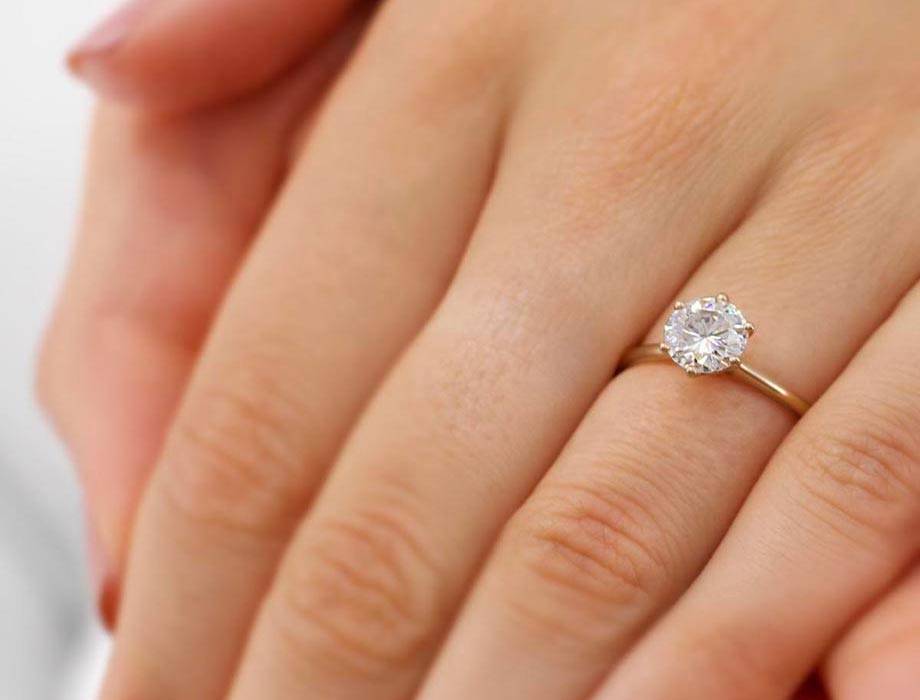 The Adventurous Bride to be
For the more adventurous bride to be, Lily Arkwright also feature The Annora Twist, The Celine, and The Viola, which is pictured above.
All Lily Arkwright moissanite engagement rings and wedding bands are available in 18K rose gold and are beautifully hand crafted in the UK, set with conflict free Charles and Colvard Forever One moissanite stones and precious side stone diamonds. Check out our full range here.
We pride ourselves on our ability to produce stunning ethical and sustainable fine jewellery at an amazing price point, supported by unrivalled customer service. We offer the highest quality moissanite engagement rings, lab grown diamond engagement rings and coloured gemstones. Make sure to also check our are collections of moissanite earrings and pendants as well, for a gorgeous bridal set.
Lily Arkwright are proud Assay Assured jewellery retailers and committed members of the National Association of Jewellers based on honesty, integrity and professionalism. All precious metal jewellery offered by Assay Assured jewellery retailers carries the legally-required independent hallmark verifying the precious metal content, a protection over and above legal requirements. Read our glowing customer reviews on Trust Pilot.
If you are interested in booking a consultation or simply would like to find out more information about ourselves or our collections, please call us on 0161 537 6773, alternatively you can email our jewellery consultancy team at hello@lilyarkwright.com.
Did you enjoy this article? How do you feel about rose gold jewellery?
Let us know your thoughts and leave us a comment below. Also are there any future topics you'd like us to cover?
Wishing you all the best, The Lily Arkwright Team x