How To Have The Perfect Proposal

How to have the Perfect Proposal

---
How to have the perfect proposal? Now you've decided to pop the question, we're here to help with some useful tips and tricks for what can make the day an amazing one. To make everything go swimmingly, we've picked out some of our most celebrated and in demand engagement rings to have a look at, making your proposal as easy as can be.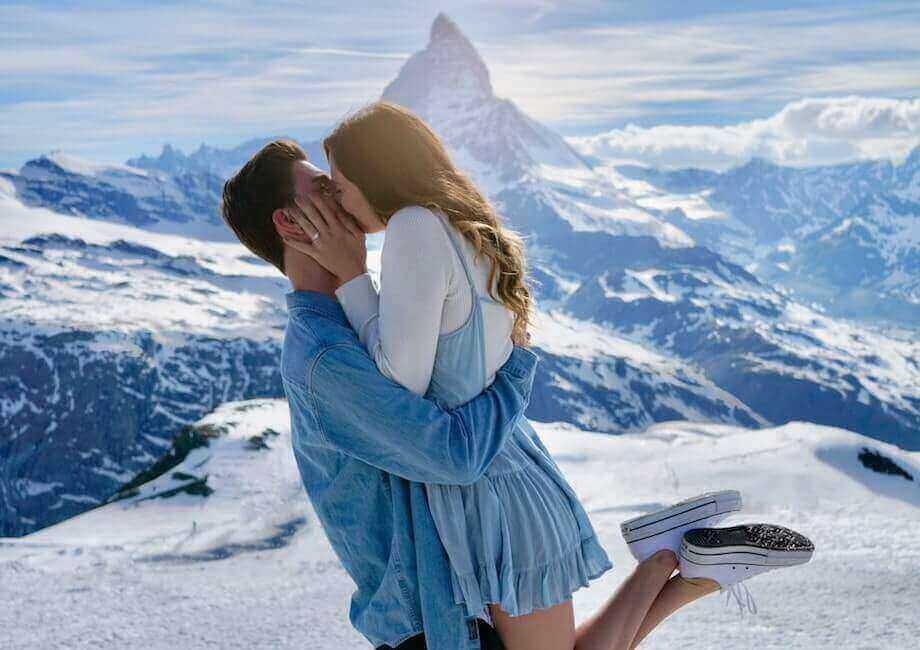 One, if not the, most important thing on your mind after deciding to propose will be the ring. The variety and wealth of choice available can make picking out a forever ring that much more difficult, but picking something that will suit your partner and within your budget is top priority. Choosing to buy online not only offers you more options, but is also competitively priced and our gemstones all come with a limited lifetime guarantee, ensuring that your ring lasts a lifetime.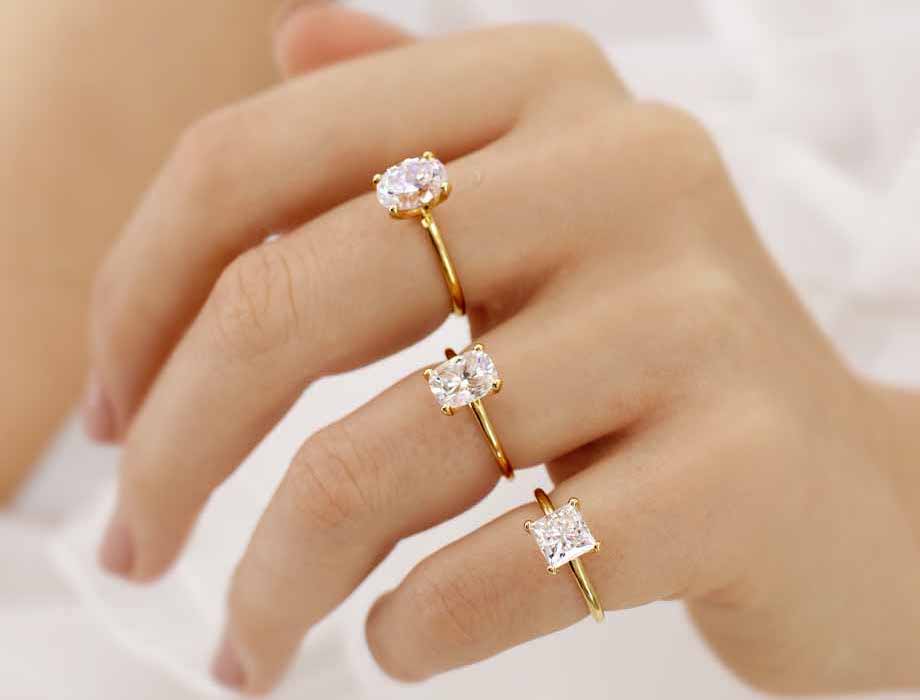 Engagement rings usually take a few weeks to be made, especially if you've opted for a bespoke piece, so it makes sense to plan in advance so it arrives in the timeframe you want. All of Lily Arkwright's rings are made by our expert UK Goldsmiths and we have a number of strict quality control checks. As members of the National Association of Jewellers we can guarantee that all of our jewellery meets and exceeds legal requirements having been independently tested, proving our outstanding quality to customers.
Our rings are also a sustainable option, with all of our gemstones being grown in the lab. The cutting edge technology that allows for lab grown gemstones is a more ethical choice, and all our moissanite, diamonds, sapphire and emeralds cut out the need for mining.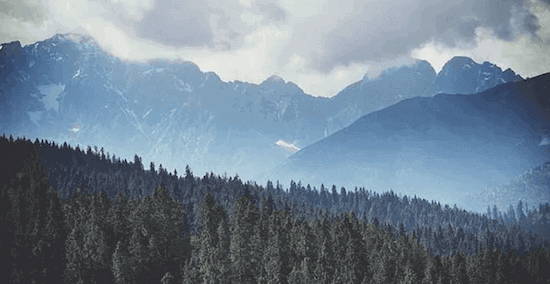 It's probably a good idea not to make your proposal super public as a general rule of thumb, not many people like the pressure and attention that comes with being asked in front of a crowd. That being said, making sure that you do ask in a romantic setting is pretty crucial.
The place where you had your first date, first became a couple, or even on a holiday somewhere you've always wanted to go together; asking for someone's hand in marriage is the definition of a big commitment and taking the time to choose the right spot is essential.
Keep the Ring Hidden and Secure
One of the joys of proposing is the surprise factor, and making sure that your significant other has no idea what's coming. The big giveaway will of course be an engagement ring that's been squirreled away in a drawer only to be discovered! Make sure that any ring purchase is very well hidden when it arrives.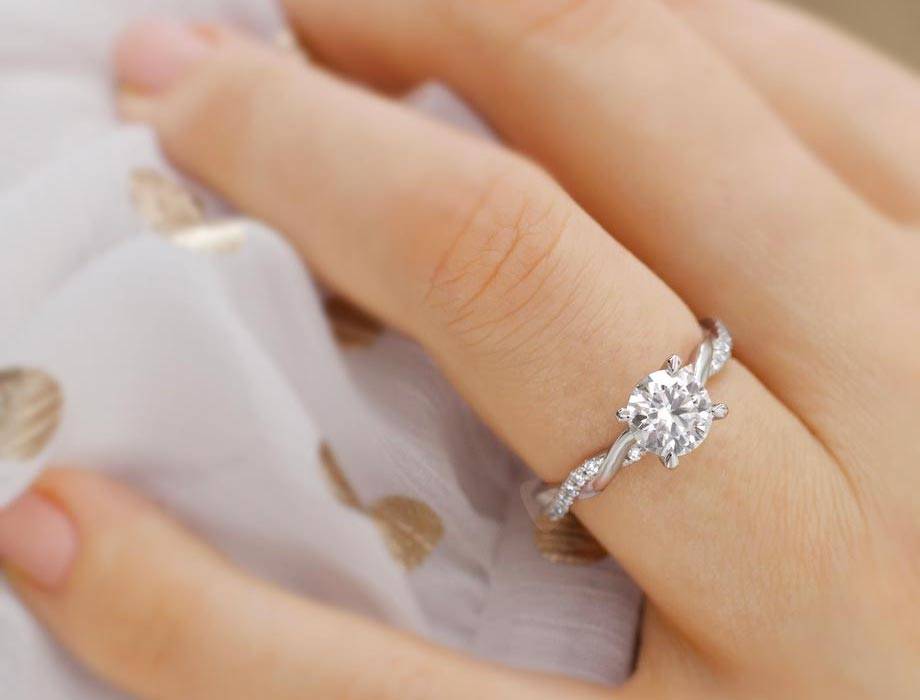 Even though it sounds like a birthday would be a good idea, choosing a date that isn't already associated with big birthdays and anniversaries actually makes more sense. You definitely don't want to overshadow other important dates, and even popular holidays can be a bit of a red herring. When picking a more random date it can be made special in and of itself; afterwards it will always be the day you proposed.  
Know what you want to say
Reading from a script is not the off the cuff impression you want to make, however, devising a general gist of what you're going to say is a good idea. Specific reasons why you love them is always a good start, and of course telling them why you want to spend the rest of your lives together should make your speech everything they've dreamed of.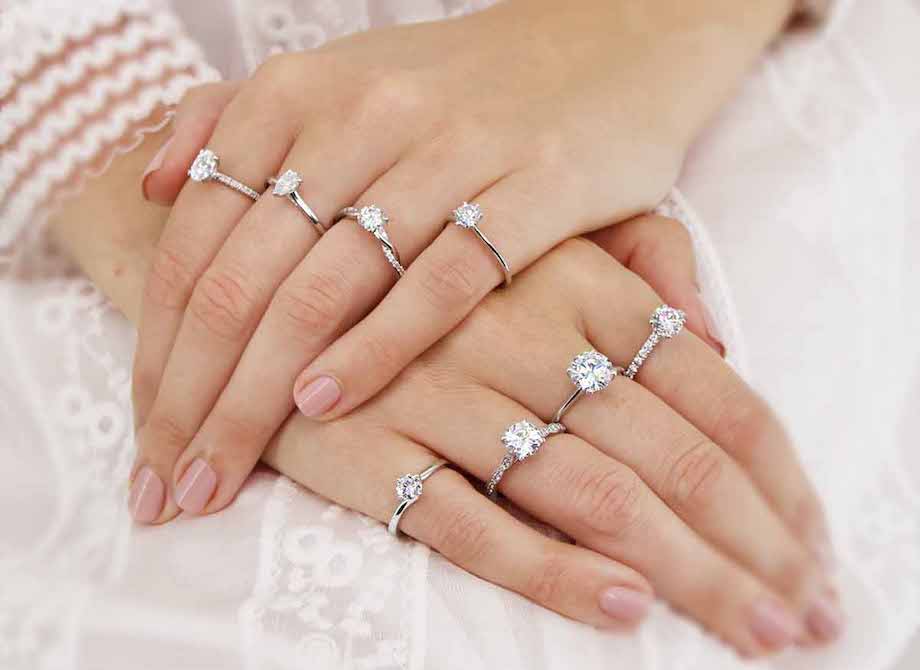 Be flexible and don't rush anything
Obviously a big one - make sure that this is definitely something that you want and also something that you've discussed with your partner in the past. What do they think of marriage? What's the likelihood of them saying yes? Don't rush into making any rash decisions, and equally even if you've planned your proposal down to the finest detail it's worth remaining flexible. No matter how hard you try, sometimes things just don't go the way you want them to, especially when your partner has no idea what you're planning. If things don't work out exactly how you prepared, don't feel obligated to carry on regardless, propose when the time feels right for you.  
Ultimately how to celebrate this special occasion is between you and your loved one, so propose how you'd see fit and in a way that's suited to you as a couple. This is just between the two of you, so no matter what anyone else says, the best way to propose is the way you want to. Perhaps the most exciting question you'll ever ask, make sure that you have a great time whilst doing it, you'll have so much to celebrate when it's done!
Some of Lily Arkwright's most popular engagement rings
We thought we'd go over some of our classic engagement rings, so you can have a flawless ring for the perfect proposal.
Our most popular ring is the Grace and with its effortless class and elegant design it's not difficult to see why. The Grace is a plain band solitaire set with your choice of gemstone, from moissanite to lab grown diamond, or even sapphire, ruby and emerald. A four prong mount securely fastens and places the gemstone centre stage, making for an exquisite ring that has all the sparkle and lustre you could wish for.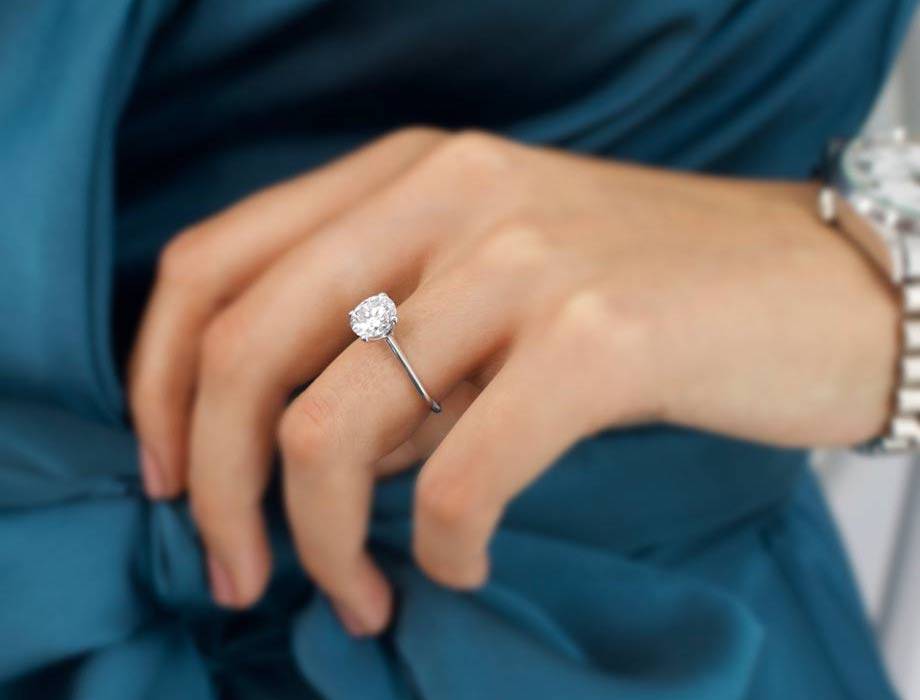 Another of our stunning rings is the Giselle. This ring is in fact identical to the Grace, but with a pavé of conflict-free diamonds running up the shank. Wed-fit (which means it sits snugly against any other wedding jewellery sat on the same finger) and with a medium band width of 2.10mm, the Giselle is a gorgeous choice.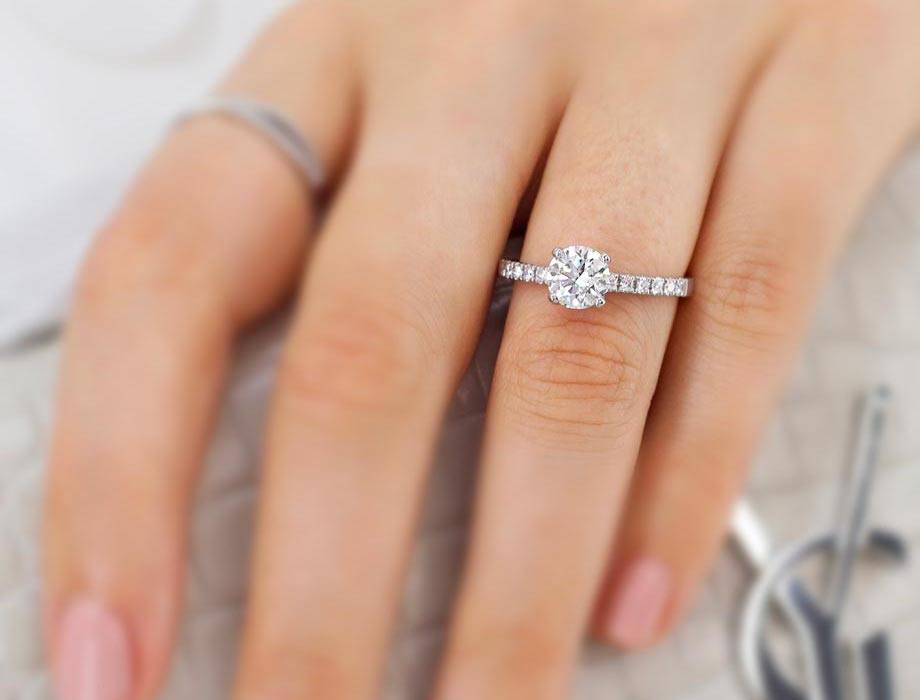 Our Esme ring is halo design, which describes a central stone that is nestled within a circlet of conflict free diamonds, that also all run down the band. This ring comes with an emerald cut centre stone and in the full range of metals we have on offer from 18k yellow, white and rose gold to 950 platinum. All jewellery that is sold and claims to be made up from a precious metal must be hallmarked, and is done so through a separate third party Assay Office. As Assay Assured retailers, all our customers can rest assured that our jewellery has been audited and tested to provide outstanding quality jewellery that is true to description.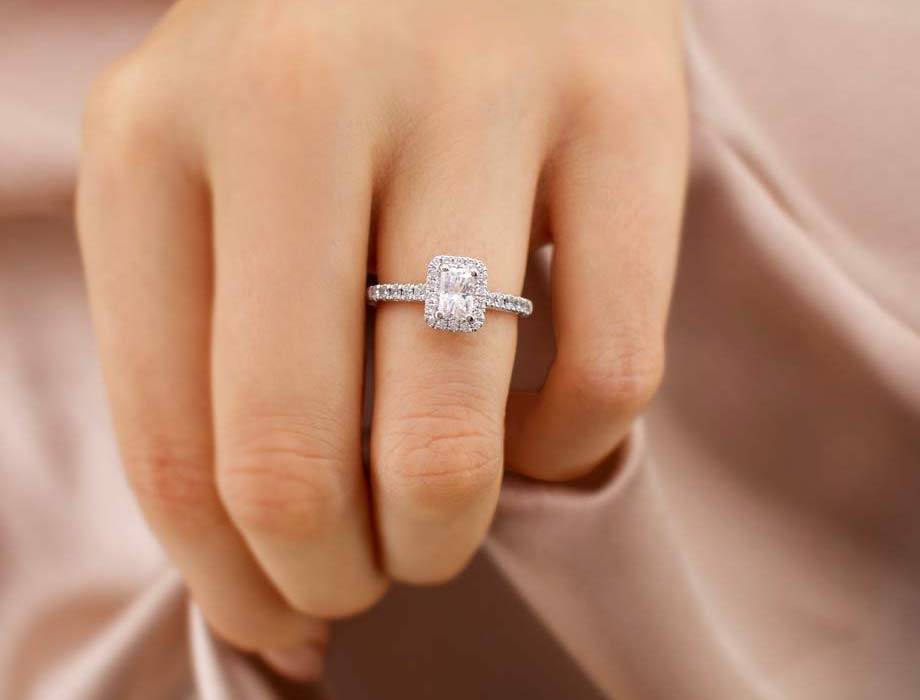 All of our jewellery comes with a 12 month warranty, and a 30 day returns policy*. In addition to this we also have free and insured global shipping as well as being globally partnered with PayPal and Klarna, which starts at 0% interest.
Bespoke Ring Design Service
Moissanite, lab grown diamond and coloured gemstones such as rubies, sapphire and emeralds all make for amazing engagement rings. Whichever gemstone you choose, Lily Arkwright has a bespoke ring design service for those who want something truly unique. As well as the wide range of options available on our website, we are able to work with you personally and make your very own moissanite engagement ring or lab diamond engagement ring, translating your ideas and sketches into a bespoke piece.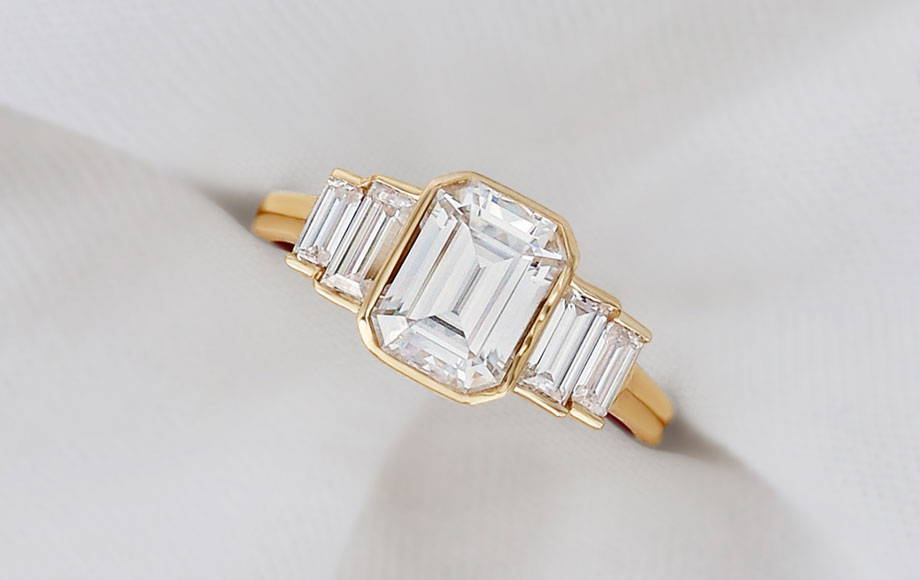 If you are interested in booking a consultation or simply would like to find out more information about ourselves or our collections, please call us on 0161 537 6773, alternatively you can email our jewellery consultancy team at hello@lilyarkwright.com.
Let us know down in the comments below if you've found any of our tips and tricks for the perfect proposal helpful and whether you'll be using them! Hoping that you engagement goes perfectly and that your ring is everything they've dreamed of, wishing you all the best, the Lily Arkwright team xx
We pride ourselves on our ability to produce stunning ethical and sustainable fine jewellery at an amazing price point, supported by unrivalled customer service. We offer the highest quality moissanite engagement rings, lab grown diamond engagement rings and coloured gemstones. Make sure to also check our are collections of moissanite earrings and pendants as well, for a gorgeous bridal set.
Lily Arkwright are proud Assay Assured jewellery retailers and committed members of the National Association of Jewellers based on honesty, integrity and professionalism. All precious metal jewellery offered by Assay Assured jewellery retailers carries the legally-required independent hallmark verifying the precious metal content, a protection over and above legal requirements. Read our glowing customer reviews on Trust Pilot.
If you are interested in booking a consultation or simply would like to find out more information about ourselves or our collections, please call us on 0161 537 6773, alternatively you can email our jewellery consultancy team at hello@lilyarkwright.com.
*On standard collections that are not designated 'made to order'.
Did you enjoy this article? How would you plan your perfect proposal?
Let us know your thoughts and leave us a comment below. Also are there any future topics you'd like us to cover?
Wishing you all the best, The Lily Arkwright Team x