Stunning Sapphire Engagement Rings

Stunning Sapphire Engagement Rings

---
The deep velvet blue of a pure sapphire gemstone is the envy of many, and with our collection of lab grown sapphire rings the intensity of colour and astounding clarity of our stones rival only the very best mined varieties. With less impact on the environment and created with cutting edge technology, Lily Arkwright sapphire engagement rings are a jaw-dropping choice. If you want to read more about the symbolism of sapphire as the September Birthstone, and look at some examples of our rings, you're in the right place!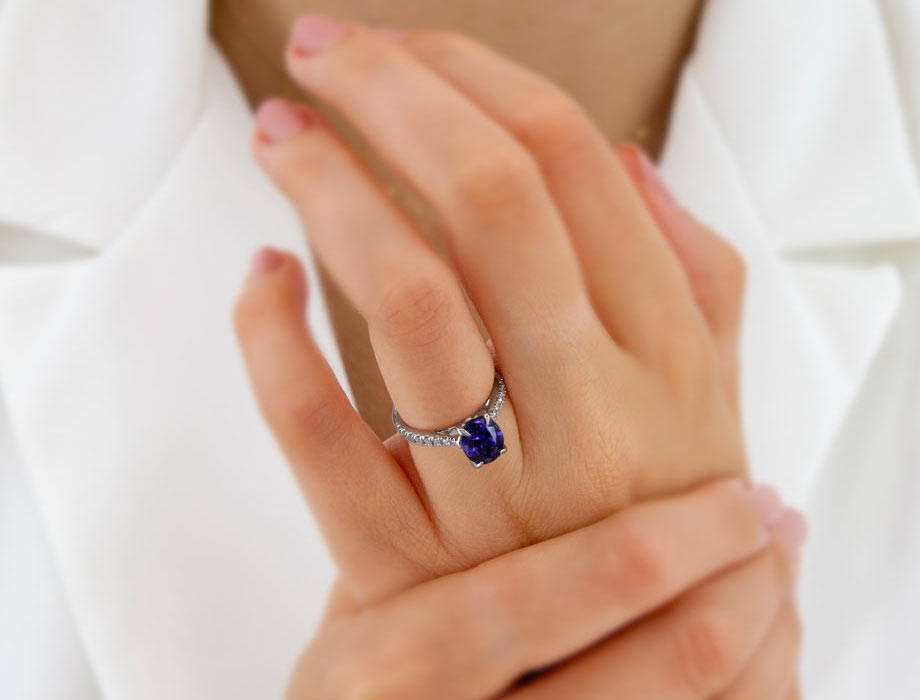 Birthstones are specific gemstones that are associated with an individual month. The concept of birthstones has been around for centuries, and originally held religious significance, but is now commonly thought of as a romantic way of representing a birthday in a piece of jewellery.
Linked to the month of September, sapphires can be used to represent anniversaries and children's birthdays as well as a wonderful addition to an engagement ring, signifying your significant other's date of birth.
The sapphire's rich cornflower blue tones have always been admired, in fact the ancient persians mythologised the blue of the sky as being a reflection of a giant sapphire that the earth rested on. Sapphire doesn't just come in blue though! It is actually more of an umbrella term for a mineral called corundum, and there are many different colours of sapphire from pink to yellow. Only two specific shades of sapphire have their own names: the ruby and the padparadscha. Not many know that sapphire and ruby are the same gemstone, with ruby simply describing a blood red shade of sapphire. The padparadscha is less well known, but is a gorgeous orange and pink toned sapphire commonly found in Sri-Lanka, and named after the lotus flower which displays a similar hue. When jewellers refer to sapphire singularly, they generally mean the blue variety, and you can have a look at our collection of sapphire engagement rings here.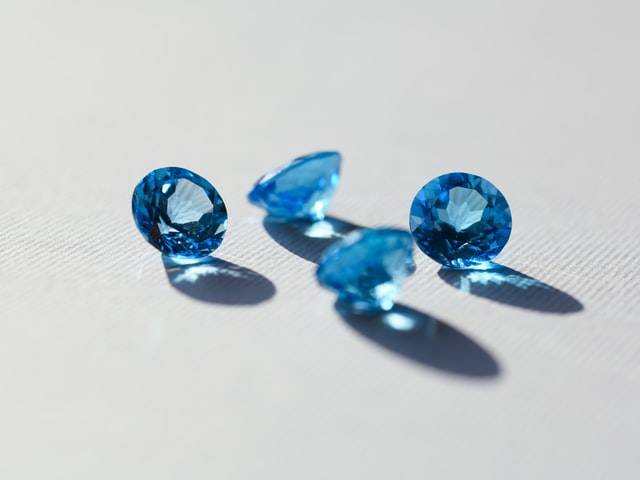 The word 'sapphire' comes from the latin 'sapphirus' and both the Romans and the Greeks believed that sapphires protected the wearer from both envy and harm. In general the gemstone is said to promote nobility, truth, sincerity and faithfulness, which is perfect for an engagement ring! It is also the gemstone for the 45th wedding anniversary, and was the gemstone of choice for the Queen's 65th coronation anniversary.  
Chatham Lab Grown Sapphires
Chatham lab is a company that specialises in lab grown gemstones and their methods mean a more sustainable and ethical choice is possible. Founded over 80 years ago, Chatham Labs are world renowned for their high quality and amazing cuts. Even though sapphire is one of the most difficult stones to grow because of its delicate formation and production process; two of the major benefits of a lab grown sapphire are that it allows for sizes and shapes that are incredibly rare in mined gemstones (mined sapphires generally come in oval and cushion cuts), and it delivers a gorgeous stone for a fraction of the price compared to its mined counterpart.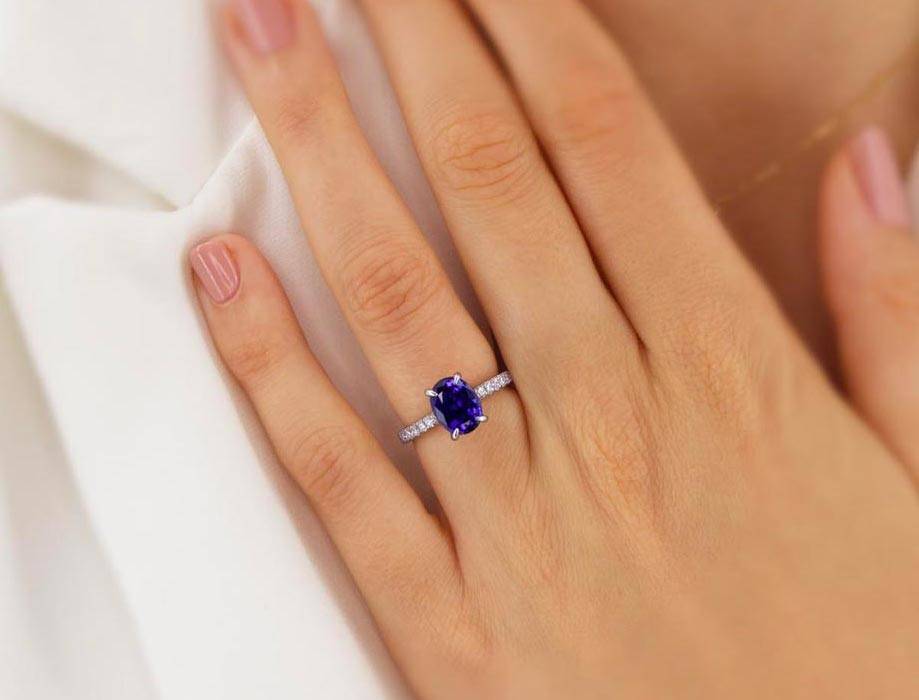 Sapphires are some of the hardest gemstones to grow and around 80% of the rough stone is disposed of. Chatham also grow emeralds, rubies and alexandrite gemstones, which are all grown under a controlled environment to produce the most vividly saturated color possible. The chemical structure and coloring agents are the same as its mined stones, with each stone unique in its growth pattern. There can be as much as a $10,000 difference between gemstones of the same carat, colour and clarity that are mined or grown in the lab! All of the sapphires we source from Chatham come with a limited lifetime guarantee.
Sapphires from Chatham are not colour treated, with their exquisite colour naturally occurring in the gemstone. Sapphire is additionally an incredibly hard-wearing stone that scores a nine on the Mohs scale of hardness, placing it just below diamond (the hardest material on earth) which scores a ten. This makes it very compatible as an engagement ring, perfectly suited for everyday wear and tear.
Lily Arkwright are also the only UK stockists of Chatham, supplying their exceptional quality gemstones in stunning designs that are the mark of British craftsmanship. You can check out the Chatham store locator here.
Bespoke Ring Design Service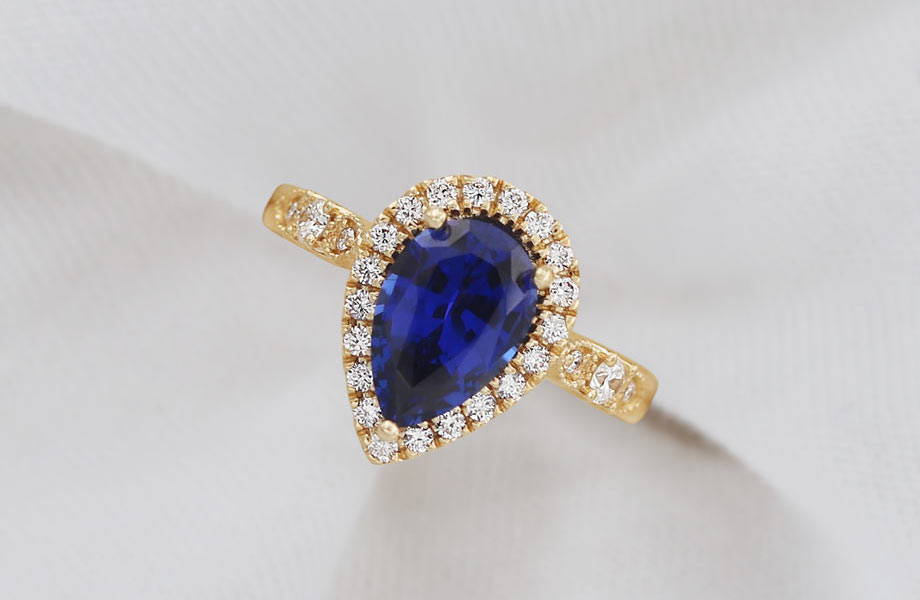 Photo Reference: Bespoke Pear Cut Sapphire Diamond Halo Ring in 18k Yellow Gold
At Lily Arkwright we have a bespoke ring design service, where our expert JET trained Jewellery Consultants can help you pick out a ring that is entirely unique to you. By first working through ideas and sketches, we create a bespoke ring design brief that is then sent off to the workshop bringing your design to life and producing computerised ring designs and image renders for your approval. Finally, crafted by our expert Goldsmiths, using the finest moissanite, lab grown diamonds and precious metals.
Celebrity Sapphire Engagement Rings
Perhaps the most famous engagement ring the world over, Princess Diana's (and now Kate Middleton's) huge 12 carat ceylon sapphire ring is utterly stunning. At the time however, Diana's choice of the ring was seen as unusual because it was available for anyone to buy in the royal jeweller's collection and was not custom-made, as is traditionally the case for pieces worn by the royal family. However, it's gorgeous design and vintage appearance have been associated with the princess ever since. Our specially designed Diana Engagement Ring is a stunning alternative option for a ring that's the spitting image of Kate's.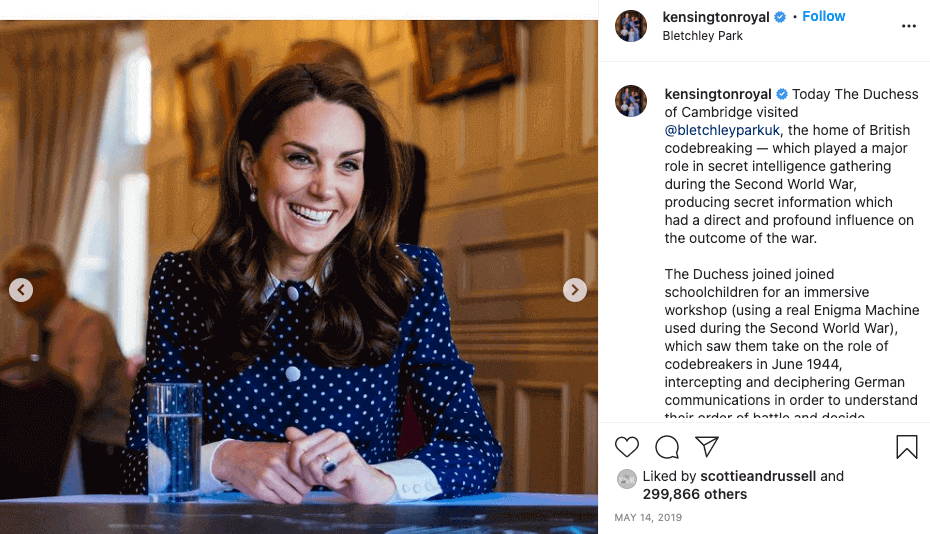 Photo Reference: @kensingtonroyal on Instagram
Elizabeth Hurley's sapphire engagement ring is another attention grabbing sapphire! Featuring a nine carat asscher cut, flanked by two trillion cut diamonds.
Another halo design can be seen on the finger of Penelope Cruz, with a three carat oval stone and a flower patterned diamond halo.
Examples of Sapphire Engagement Rings offered by Lily Arkwright
We have recently updated our collection of sapphire rings to expand the variety of we have on offer. As always, our most in demand ring setting is the Grace, which features a four prong mount and a knife edge plain band. This ring is classical and simple in its execution, creating an elegant platform for the Chatham sapphire to take centre stage.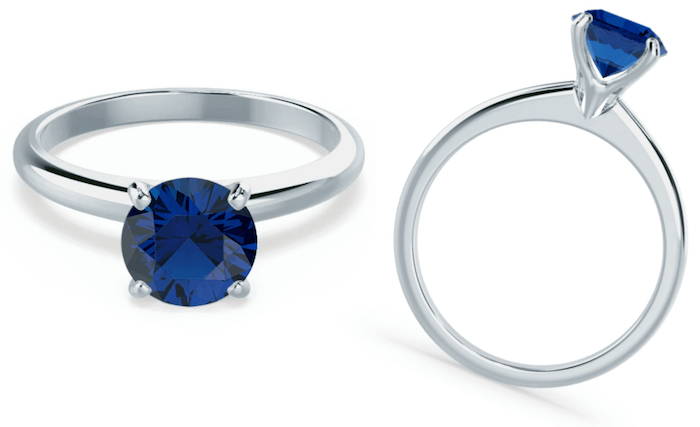 Another of the stunning sapphire rings recently added is the Lulu, which is similar to the Grace in that it is a plain band solitaire, however, this is a petite design having a bandwidth which measures only 1.65mm across and comes in the full range of metal types; from 18k yellow, white and rose gold to 950 platinum.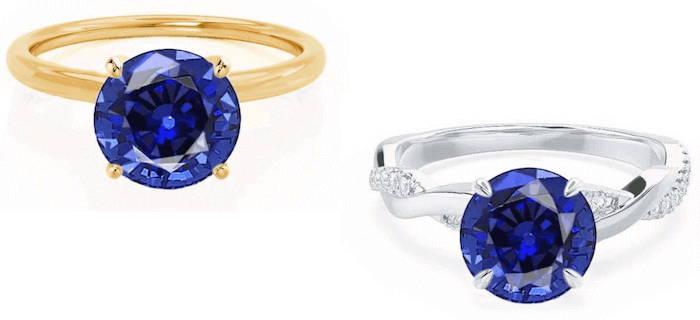 The Eden is another of the most popular ring settings and features a twisted vine-like design with alternating rows of diamonds along the band. A delicate pattern, the Eden makes for a ring that is contemporary in its style and still a timelessly chic look.
The Lavender is a gorgeous halo ring, with a brilliant round cut sapphire centre, and a pavé of conflict free diamonds encircling and adorning the shoulders. This ring is also a petite design with a 1.60mm bandwidth, all the more impressive that it carries the miniature diamond stones!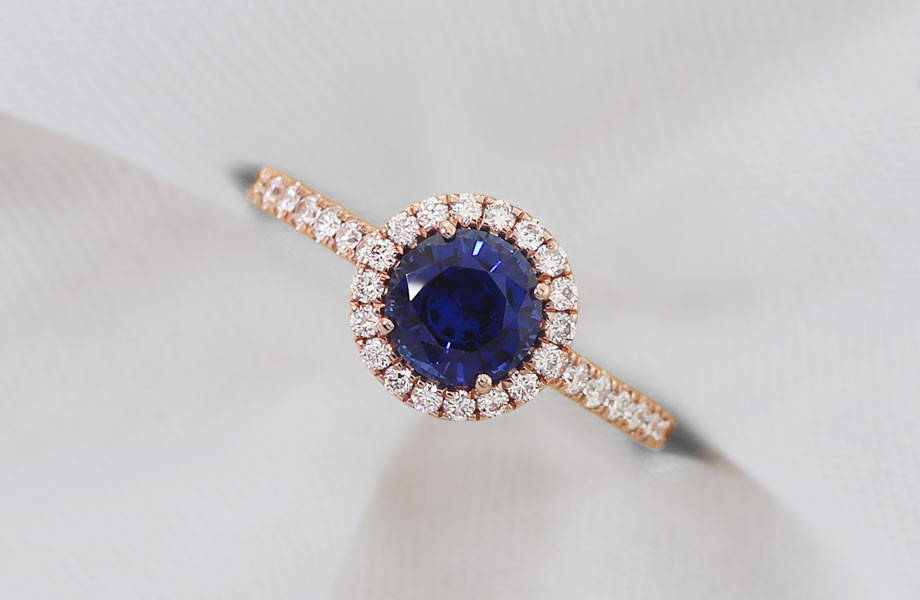 Why Choose a Sapphire Engagement Ring?

Sapphires make for a more unique option than a diamond solitaire, and as couples stray away from the more traditional option, the advantages of a sapphire engagement ring ensure that this gemstone choice is here to stay. With lab grown stones now so easily available at a friendlier price point, incredible colours and with sizes and shapes that are so rare in the mined stones, sapphires are likely to become increasingly popular.
Have a look at our entire collection of sapphire engagement rings here, to glimpse the whole range of options we have on offer, and be sure to get in contact with us if you have any questions or queries. Our Jet trained Jewellery Consultants have a 5* rating on TrustPilot and are only too willing to help! You can also book a virtual WhatApp appointment if you want to see some live footage of some of our rings and sapphires or alternatively come and visit in person. Book an appointment today at our Manchester showroom to see what all of our pieces look like in the flesh!
We pride ourselves on our ability to produce stunning ethical and sustainable fine jewellery at an amazing price point, supported by unrivalled customer service. We offer the highest quality moissanite engagement rings, lab grown diamond engagement rings and coloured gemstones. Make sure to also check out our collections of moissanite earrings and pendants as well, for a gorgeous bridal set.
Lily Arkwright are proud Assay Assured jewellery retailers and committed members of the National Association of Jewellers based on honesty, integrity and professionalism. All precious metal jewellery offered by Assay Assured jewellery retailers carries the legally-required independent hallmark verifying the precious metal content, a protection over and above legal requirements. Read our glowing customer reviews on Trust Pilot.
If you are interested in booking a consultation or simply would like to find out more information about ourselves or our collections, please call us on 0161 537 6773, alternatively you can email our jewellery consultancy team at hello@lilyarkwright.com.
Did you enjoy this article? Do you love sapphires just as much as we do?
Let us know your thoughts and leave us a comment below. Also are there any future topics you'd like us to cover?
Wishing you all the best, The Lily Arkwright Team x