5 Reasons You Should Choose A Moissanite Engagement Ring
Created: September 03rd, 2021

5 Reasons You Should Choose A Moissanite Engagement Ring
 

---
Moissanite is fast becoming a staple in the world of engagement rings and is ever growing in popularity. As specialists in this stunning white gemstone, Lily Arkwright are proud to produce incredible quality engagement rings, crafted with care, set with this gorgeous gem. If you'd like to know more about moissanite, then read on for our top five reasons why this jewel should be on your wishlist!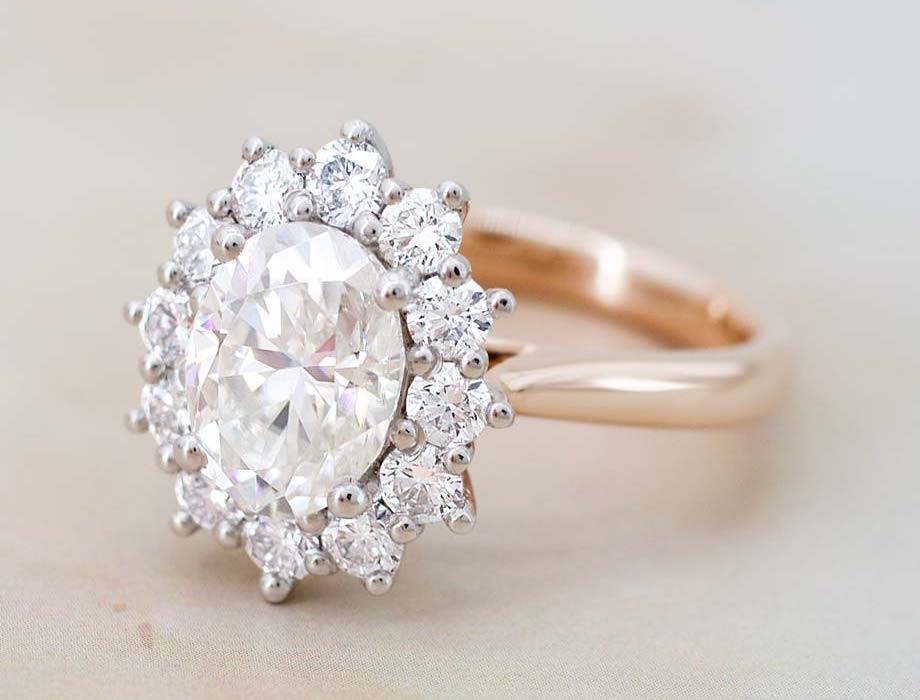 The number one reason you should be considering moissanite as your centre stone is its dazzling appearance, as the clarity and sparkle of this stone is rivalled by only the very best traditional mined diamond. Moissanite and diamonds are very similar to look at and almost impossible to tell apart when compared side by side, however, contrary to popular belief moissanite is not a diamond substitute and is very much its own gemstone. It has a distinctive colour sparkle due to it being more refractive than diamond.
Moissanite's chemical structure means that it can slow down and bend the light entering it much better than other minerals, making it give off an almost rainbow-like effect. Moissanite is a wonderful alternative as a colourless stone, and due to its optical properties displays a remarkable fieriness.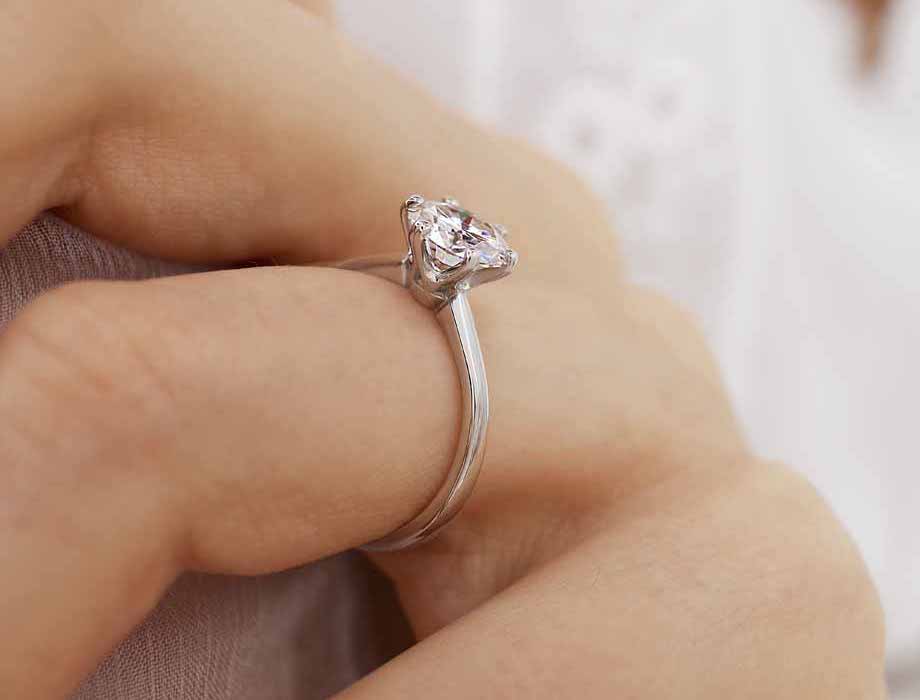 Our gorgeous moissanite gemstones are elegant and timeless, and all moissanite offered by Lily Arkwright is graded either D-F (colourless) with only their brightness telling them apart or G-I (near colourless) which is still almost imperceptible. A fallacy often attributed to moissanite is that it turns cloudy over time. This is untrue; moissanite retains its clarity and is actually an especially durable gemstone, suitable for everyday wear.
It is also worth mentioning, that just like diamonds and sapphires, moissanite also comes in a range of colours as well as its most well-known and popular white. Our own branded Lily Arkwright Moissanite is available in a variety of shades from teal, grey and canary yellow, all of which are stunning choices when set into an engagement ring. Have a look at our blog post all about coloured moissanite here to see if this might be an option for you!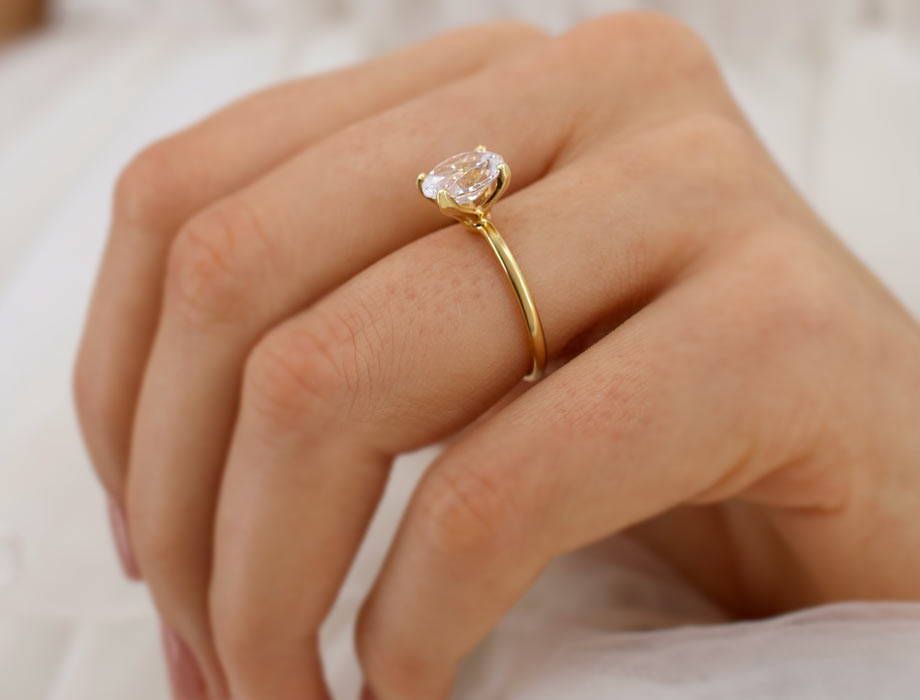 All of our rings are priced competitively, which means we can offer our customers beautiful moissanite engagement rings, of the very highest quality, at an amazing price point.
As we specialise in lab grown moissanite, our gemstones come at a smaller price as well as having a smaller impact on the environment than traditional mining. All our products have exactly the same chemical composition as those formed in the earth, and are in no way different. Fully certified and at a better cost to the planet as well as your purse, the benefits of a lab grown moissanite really do add up.
We offer three different ranges of moissanite; premium Charles & Colvard Forever One moissanite, the Charles & Colvard Hearts and Arrows collection, and our own branded Lily Arkwright Moissanite. As the established creators of lab grown moissanite, Charles and Colvard are world leaders in producing this gemstone in the lab, having been doing so for the last two decades. We are happy to say that as an alternative brand, Lily Arkwright Moissanite also delivers a superior calibre moissanite that also comes with a lifetime warranty (just like with Charles and Colvard), and we can assure our customers of the excellent quality we offer.
In fact, because we source our Lily Arkwright Moissanite ourselves, we can offer gemstones that are in no way inferior to Charles & Colvard and of their same incredible quality, but at an even lesser cost. You can have a look at our full range of Lily Arkwright Moissanite engagement rings here.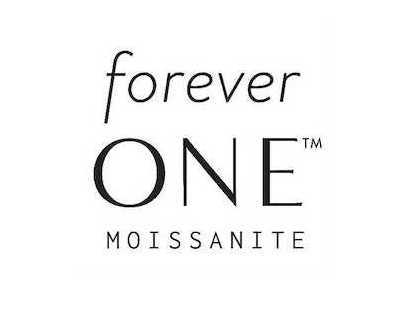 The other major benefit of choosing a moissanite is the fact that it is ethical and sustainable, which is one of the primary reasons for its growing popularity. Unlike traditional mined diamonds, lab grown jewellery has a significantly smaller carbon footprint and all of the ethical implications that are often involved with mining practices are eliminated. As consumers become more aware of the ramifications of their purchases, more and more couples are opting for moissanite as a green choice that also happens to look gorgeous!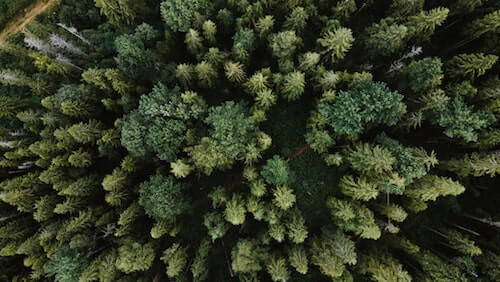 The Mohs scale of hardness is a measurement that tests the scratch resistance of a mineral, diamond scores a 10 as the hardest material on the planet and in comparison moissanite scores a 9.25. Despite being slightly lower than diamond, this is still a very high score and means that any moissanite engagement ring works fantastically as a piece of jewellery to be worn everyday.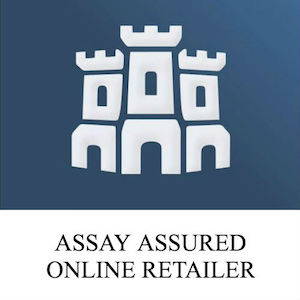 Here at Lily Arkwright, we are proud authorised sellers of premium Charles and Colvard forever one moissanite which always comes with a certificate of authenticity. As Assay Assured retailers we can guarantee that all of our jewellery meets and exceeds legal requirements having been independently tested, proving our outstanding quality to customers.
All moissanite stones sold by Lily Arkwright including the Charles & Colvard forever one, hearts & arrows and Lily Arkwright Moissanite have a limited lifetime warranty included. There is a 12 month warranty on all other jewellery we offer, and a 30 day return policy on all standard collections*.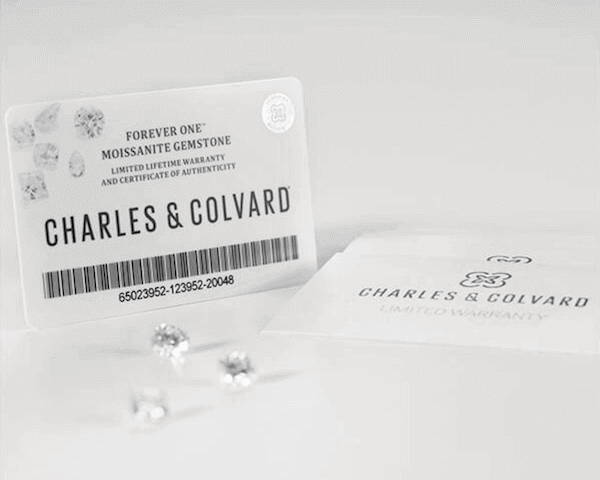 Traceability and transparency when purchasing a lab grown moissanite is another major reason why some are choosing to buy them. As there are so many different people and processes involved in traditional mining there is a real issue when it comes to knowing exactly where a mined diamond has originated from; not only this but diamonds are often reset into new jewellery further obscuring and adding to this lack of transparency. This is not the case with moissanite, and all gemstones that come from a lab come fully certified and are very easy to trace.
If you have any questions or queries at all, get in touch with our JET trained jewellery staff either through our website or email hello@lilyarkwright.com. You can also book to see our moissanite engagement rings in person by coming into our Manchester showroom for a consultation, in addition to our virtual WhatsApp appointments.
Hopefully you've found this breakdown of the top five reasons you should consider a moissanite engagement ring helpful! Let us know in the comments if you're thinking about moissanite as an option for your forever ring!
We pride ourselves on our ability to produce stunning ethical and sustainable fine jewellery at an amazing price point, supported by unrivalled customer service. We offer the highest quality moissanite, lab grown diamonds and gemstones.
Lily Arkwright are proud Assay Assured jewellery retailers and committed members of the National Association of Jewellers based on honesty, integrity and professionalism. All precious metal jewellery offered by Assay Assured jewellery retailers carries the legally-required independent hallmark verifying the precious metal content, a protection over and above legal requirements. Read our glowing customer reviews on Trust Pilot.
If you are interested in booking a consultation or simply would like to find out more information about ourselves or our collections, please call us on 0161 537 6773, alternatively you can email our jewellery consultancy team at hello@lilyarkwright.com.
*On standard collections that are not designated 'made to order'.
Did you enjoy this article? Do you clean your rings regularly or not at all?
Let us know your thoughts and leave us a comment below. Also are there any future topics you'd like us to cover?
Wishing you all the best, The Lily Arkwright Team x