A Guide to Lily Arkwright Moissanite Pendants and Jewellery

A Guide to Lily Arkwright Moissanite Pendants and Jewellery

---
Our amazing range of moissanite pendant necklaces and bracelets are beautiful as part of a bridal set, or simply as a gorgeous gift. Read on for our guide to some of the dazzling jewellery collections we offer.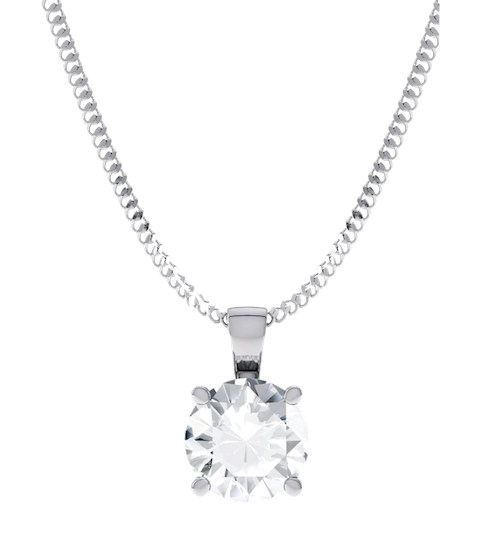 A perfect gift for any occasion be that a birthday, anniversary, or graduation, our necklaces and bracelets also work beautifully as a bridal set, pairing with your moissanite or lab diamond engagement ring to be worn on your wedding day.
Originally believed to have protective qualities, pendants describe necklaces that feature a chain with a hanging decorative centrepiece. They are actually one of the oldest forms of jewellery and have been used for millennia as wearable items. The word pendant comes from the latin term pendere which translates 'to hang down'.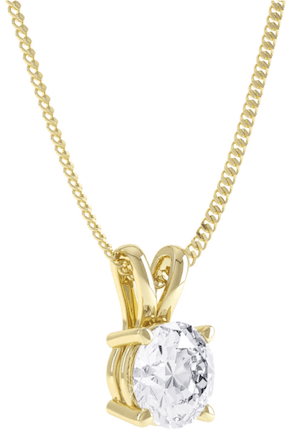 Why Choose a Moissanite Pendant Necklace?
A moissanite pendant necklace is a beautiful choice because of its wearability. Along with our moissanite engagement rings, these necklaces are designed to be an item of jewellery that can be worn as often as you'd like. Suiting the majority of necklines and wonderful when layered with other necklaces, these gorgeous pieces can be worn on an everyday basis.  
Our moissanite necklaces are also ideal when paired with rings and bracelets to form a perfect bridal set. The jewellery to be worn on your wedding day is something to be treasured and cherished for years to come. Have a look at a recent photoshoot we worked on with Claire Do Monte Weddings, and featured on LoveMyDress, for some wedding inspiration!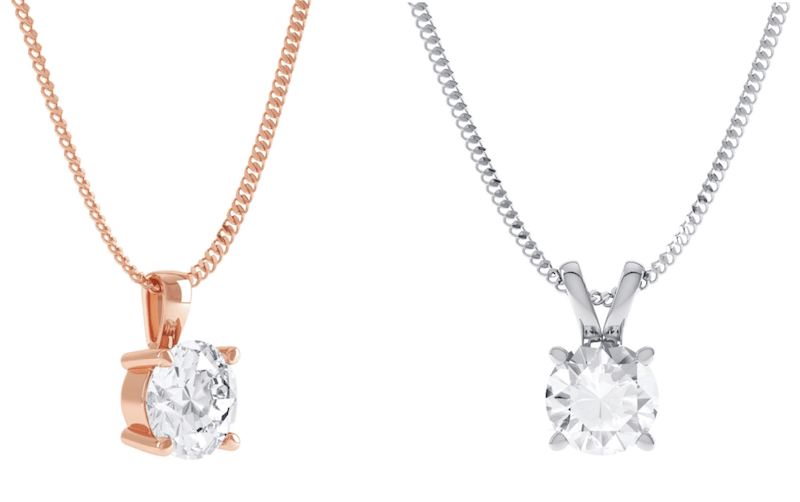 Photo Reference: Aurora and Clarabella Moissanite Necklace in 18k Rose Gold and White Gold
We have two stunning pendant necklaces the Aurora and Clarabella both of which have a gorgeous moissanite centre stone. The Aurora has a secure four prong mount which showcases the Charles & Colvard Forever One moissanite gemstone, allowing as much light as possible through. This timeless classic of a pendant is an elegant accompaniment to any of our engagement rings, but goes especially well with the Grace ring. Echoing the Aurora's four prong setting, our grace solitaire also has this rounded prong mount. Available in your choice of metal, the Grace is our most popular ring for a reason and when seen together with the Aurora pendant necklace, both look sensational.
Our other pendant necklace is the Clarabella which also has a four prong setting, the main difference between the two is their respective attachment styles. The Clarabella has a split neck fastening, whereas the Aurora has a singular loop that adds instant glamour to any look. Again the Clarabella is suited to the vast majority of our rings but is a particular match for the Serenity ring as this also has a split prong basket style.  
Both necklaces come in either a 16 or 18 inch chain, and start 4mm/ 0.25ct up to 9mm/ 2.70ct sizes. All orders made with us come with a 12 month warranty as well as having free and insured global shipping. Payment is available via our global partners, PayPal and Klarna and starts from 0% interest.
Why Choose our Monaco Bracelet?
Our tennis bracelet, the Monaco, has a sumptuous row of round cut moissanite stones, coming in either Charles & Colvard Forever One or our own branded Lily Arkwright moissanite. The simple but luxurious design of this bracelet means that it can be worn on a number of occasions. Again, as with the necklaces featured in this article and all of the moissanite earrings we offer, the Monaco is the ideal partner for all our moissanite or lab diamond engagement rings, and works superbly as part of a bridal set.  
Have you ever wondered where the tennis bracelet got its name? Surprisingly enough, the history of the tennis bracelet actually has something to do with its eponymous title. During a match for the US Open, American former world no.1 tennis player Chris Evert brought the game to a standstill after her diamond bracelet flew off of her wrist. Due to a broken clasp, the event left a lasting impression on the public and inspired the current name!  
All of our jewellery is UK hallmarked and Assay Assured, meaning that it has been independently verified as having the requisite metal content. We are also members of the National Association of Jewellers, and so join hundreds of other excellent jewellers across the UK in meeting their stringent requirements. Check out Boho Weddings article on our ethical and sustainable credentials, and learn more about why moissanite is such an amazing alternative to the traditional mined diamond.  
As well as our collections of necklaces and bracelets, we also have a selection of moissanite earrings.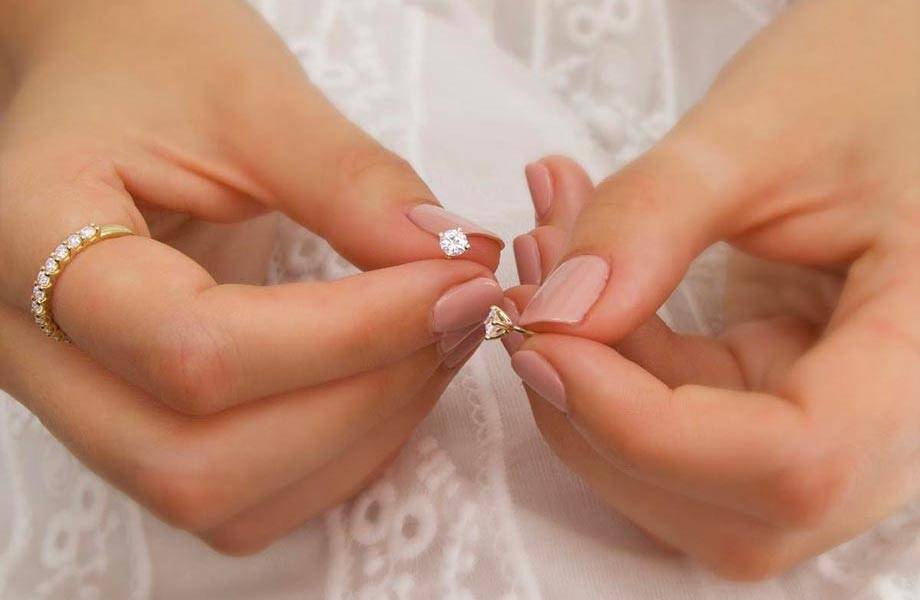 Some of our most popular moissanite earrings are the round cut Sena's and the stunning emerald cut Aviana's. Both of these earrings sets are made to allow through large amounts of light, for a glowing look. Check out our guide to moissanite earrings blog post for more information on the collections we offer.
If you have any questions or queries please get in contact with a member of our JET trained Jewellery Consultants, who are always happy to help! Have a look at our 5* rating on TrustPilot, to know that we value excellent customer service and outstanding quality British Craftsmanship as hallmarks of our brand. Hopefully this article has made clearer some of our other collections of jewellery in addition to our moissanite engagement rings.
We pride ourselves on our ability to produce stunning ethical and sustainable fine jewellery at an amazing price point, supported by unrivalled customer service. We offer the highest quality moissanite, lab grown diamonds and gemstones.
Lily Arkwright are proud Assay Assured jewellery retailers and committed members of the National Association of Jewellers based on honesty, integrity and professionalism. All precious metal jewellery offered by Assay Assured jewellery retailers carries the legally-required independent hallmark verifying the precious metal content, a protection over and above legal requirements. Read our glowing customer reviews on Trust Pilot.
If you are interested in booking a consultation or simply would like to find out more information about ourselves or our collections, please call us on 0161 537 6773, alternatively you can email our jewellery consultancy team at hello@lilyarkwright.com.
Did you enjoy this article? What do you think of our moissanite jewellery collections?
Let us know your thoughts and leave us a comment below. Also are there any future topics you'd like us to cover?
Wishing you all the best, The Lily Arkwright Team x