Your Guide to Engagement & Wedding Ring Bands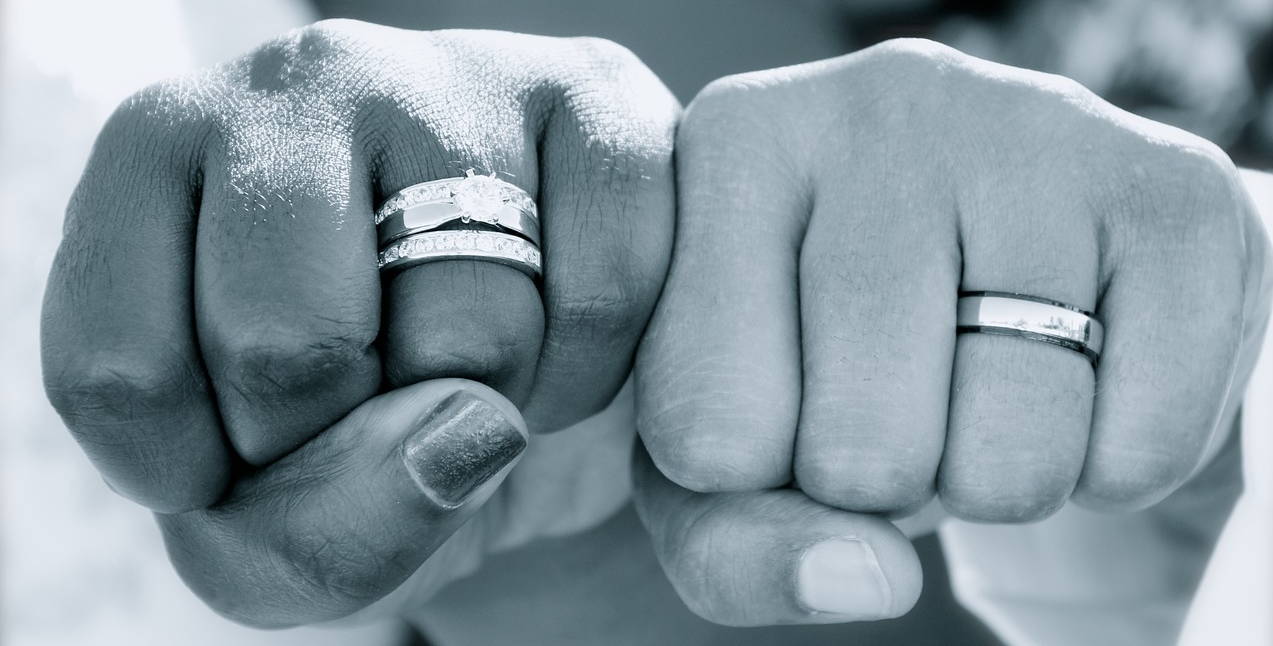 Everything You Need to Know About Engagement & Wedding Ring Bands

---
When choosing an engagement ring or wedding band there is a lot to consider. From choosing between a moissanite, lab grown diamond or coloured gemstone centre stone, deciding the stone size, setting & precious metal choice, the band itself is often a last or forgotten thought. However, we believe the band is a very important aspect of a rings design, influencing style and fit of your engagement ring or wedding band and should be regarded with care. To help when choosing the perfect ring, we have created the ultimate guide to ring bands.
Band profile refers to the shape of the wedding band, usually as it appears from the rings cross section. There are many different band profiles available across our engagement rings, wedding and eternity bands, of which are listed below.
Knife Edge
Made popular by the classic Tiffany ring, the knife edge band profile is a modern take on the traditional engagement ring band and is one of our most fashionable band profiles. This v-shaped band features sloped edges, which meet at a point creating a sharp edge along the the rings shoulders. This angled appearance magnifies the size of the rings centre stone, allowing your precious moissanite, lab diamond or coloured gemstone to take the spotlight, resulting in a show stopping design. Despite the protruding design taking a slight getting used to, most find a knife edge band perfectly comfortable to wear.
Flat
A flat band profile is characterised by a flat cross-sectional profile, where both the inner and outer ring face is seen to be level. This flat design creates a sleek and modern appearance to your engagement or wedding ring, ideal for individuals who want a unique and contemporary style. However, it is worth noting that flat bands tend to be slightly bulkier than alternative band profiles.
Comfort Fit Bands
As the name suggests, the comfort fit band profile offers the most comfortable fit to the wearer, perfect for those who value comfort at the heart of their engagement ring or wedding band design. A comfort fit band is crafted using extra metal to create a slightly curved inner face of the band. This curved design results in an overall more comfortable fit, as well as making it easier to put on and remove and reduces the risk of irritation from trapped moisture which can result when wearing flatter bands. We would recommend opting for a comfort fit band for rings with thicker band widths which are harder to slide over the knuckle. However, this does not mean that comfort fit profiles should be limited to thicker bands, they are stunning in all sizes and have become one of the most popular band profiles for engagement rings and wedding bands.
Classic Court - The traditional classic court band profile is comfort fit, displaying both a curved inner and outer face for a rounded finish. The classic court is one of the most popular band profiles available. Not only providing unrivalled comfort, this streamlined design makes the classic court band extremely practical for everyday wear, as well as offering a stunning, sophisticated appearance.
Flat Court - Mirroring a D-shaped band, the flat court profile features a curved comfort fit inner and flat outer the band. A flat court band is perfect for those who desire a comfort fit combined with the modern appearance a flat outer band provides. Choosing a flat court band also minimises the thickness of a flat band profile, therefore, if you are considering a flat band profile but are worried about its bulkiness, a flat court band profile is a great alternative.  
---

When choosing an engagement ring, one may want to consider choosing a tapered band. Tapered bands are those which become gradually narrower towards the rings centre stone. This smaller band width surrounding the centre stone accentuates the moissanite, lab grown diamond or coloured gemstone, giving the illusion of a larger stone size. This unique appearance allows the precious stone to take centre stage.
---
Our Commitment to Hallmarking
As an Assay Assured retailer we are committed to exceeding all legal standard of assaying and hallmarking on all our jewellery, to ensure our customers have trust in that their precious jewellery has been audited and tested, and provide confidence that you will receive high quality, genuine products when purchasing from us.
We are also a member of the National Association of Jewellers, which means we have been independently assessed by the association to ensure we meet their strict guidelines based on honesty, integrity and professionalism to guarantee customers peace of mind that all our jewellery is described fully and accurately and is of the highest quality.
To read more about our commitment to hallmarking and our membership with The National Association of Jewellers click here.
---
When choosing an engagement ring you may wish for your opt for a wed-fit design. A wed fit engagement ring is one which sits flush next to your wedding ring or eternity band, so no gap is shown between the two rings. Wed-fit rings usually feature raised settings, a selection of which are featured below.
A gap resulting from a non-wed-fit ring is usually caused by a large centre stone, an unusually shaped or low setting. However, do not let a non-wed-fit ring stop you from purchasing your dream engagement ring, there are many solutions to closing the gap between a non-wed-fit ring and your wedding/eternity band. With our bespoke design service we can help you create a stunning wedding or eternity band to fit perfectly with your engagement ring. Interested? Get in touch with our bespoke design team via email: hello@lilyarkwright.com or phone: 0161 537 6773. You can also read more about our customers Lauren's experience using our bespoke design service here.  
---
For those wishing for an added luxury and sparkle for their engagement ring, you may wish to choose a stunning shoulder set design, where additional G/H SI conflict-free diamonds grace the rings shoulders, resulting in a breathtaking finish. Our shoulder set rings are available in your choice of beautiful pavé or channel settings.
Pavé Setting
Appropriately named, pavé set rings are paved with a row of petite diamonds, held in place by mini prongs, barely visible when worn. Each diamond is set side by side, without a space, and covers the entirety of the band width to show very little metal visible underneath, creating the illusion that the ring is made entirely out of diamonds.
Pavé set bands are ideal for those wishing for an engagement ring with unrivalled sparkle. Not only do they offer an extra glimmer to the rings band, a pavé settings iridescence can also create the appearance of a larger centre stone by reflecting light through the stone to maximise brilliance and shine.
Channel Setting
This traditional setting features a row of delicate diamonds set between the metal edges of the rings shoulders producing a truly unique design. The widest part of each diamond is fitted inside the parallel channel, safely secured by the metal edges, resulting in the diamonds sitting in line with the metal band creating a snag free shoulder set design which is more durable compared to pavé set band.
At Lily Arkwright we are proud to create ethical and sustainable fine jewellery at an amazing price point, supported by the best customer service possible. The proof is in our glowing five star reviews on  Google, Facebook & Yell, we also come strongly recommended by the Jewellery Shopping Guide and are preferred suppliers on Rock My Wedding. Interested in any of our engagement rings or wedding bands? Get in touch via phone: 0161 537 6773 or email: hello@lilyarkwright.com and a member of the team will be happy to assist.