Your Unique Custom Made Engagement Ring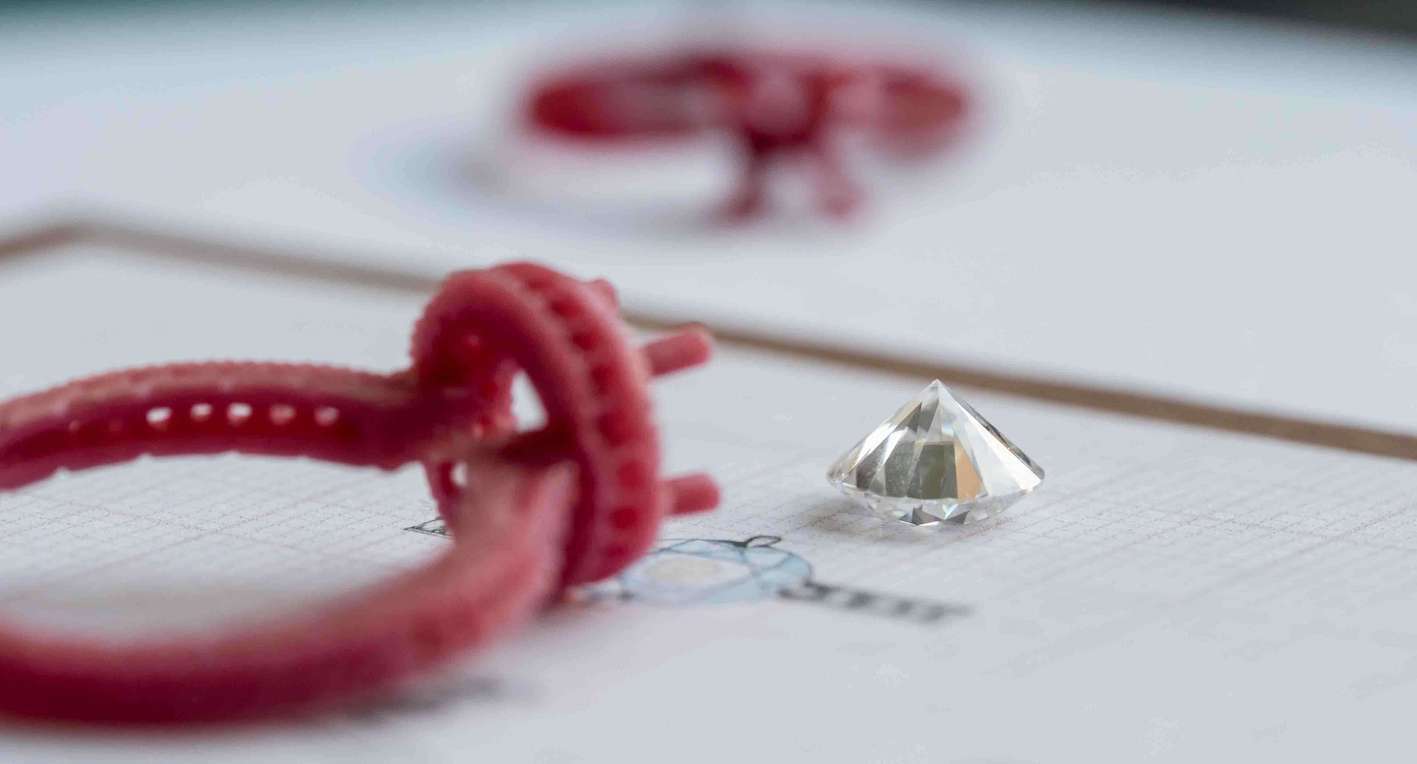 Your Unique Custom Made Engagement Ring
---

Bespoke jewellery is becoming increasingly popular. Why? It is the ultimate personal touch to give to your partner and loved ones. With personalisation comes the satisfaction of having something that belongs only to you, 'Bespoke' means something that is created especially for you. Lily Arkwright provides you with total autonomy to design your dream ring in a huge variety of metals and set with the very best moissanite, diamonds and precious gemstones. To help visualise your exclusive ring, we offer unlimited design revisions/alterations and one-to-one consultations with our design experts.  
Where to start?
You'll probably have a reasonable idea of the ring styles you like, your stone style preference, round cut or perhaps an oval cut? A classic solitaire setting, maybe a halo? Your metal preference? Theres many different factors to consider when designing your bespoke engagement ring, these can seem overwhelming initially, rest assured our bespoke jewellery team can help guide you through this process with ease. Simply get in touch via hello@lilyarkwright.com and send us some design inspiration images or call our team on 0161 537 6773, our bespoke team is on hand to offer hassle free transparent advice without any sales pressure.
Partnering with a reputable jeweller
Lily Arkwright are proud authorised Charles & Colvard retailers and we offer an extensive collection of the world premium moissanite, sourcing the very best Forever One D-E-F moissanite stones alongside our beautiful lab diamond collections. Each Moissanite gemstone is accompanied with an official Charles & Colvard limited lifetime warranty, which guarantees your moissanite will never lose its fire or brilliance. Or, if you want something with a flash of colour, Lily Arkwright have a truly exquisite coloured precious gemstone collection, featuring the world's number one coloured lab grown gemstone creators, Chatham. It's fair to say we only select the best! Therefore, you can have total confidence knowing you've designed and created something that is conflict free/ethically sourced. Proposing with a loose gemstone or moissanite proposing with a loose gemstone or moissanite? This is the ultimate romantic gesture that allows you and your partner to design and create something special together.
10 points to consider when designing your special ring:
Do you want a practical everyday ring or a dress ring?

What colour metal compliments your skin tone?

What type of stone(s) would you like to use?

Stone size and cut

Stone setting

Would you like a halo of stones or stones on the shoulders or both?

Band profile, i.e. flat, round, knife edge etc.

What sort of finish would you like on the precious metal band? Would you prefer polished, satin, hammered, brushed, wire brushed, rippled, sandblasted or florentine?

Would you like to have something engraved on the inside/outside of your ring, if at all? A meaningful message, a line from a poem, initials, the date of your engagement or the date of when you first met.

Would you like rub-over stones on the inside of your ring? Inset tiny diamonds/different coloured gemstones per child like hidden treasure, not always seen but always there

.
The Bespoke Design Process
With Lily Arkwright it's easier than ever to design your very own ring and create something truly unique.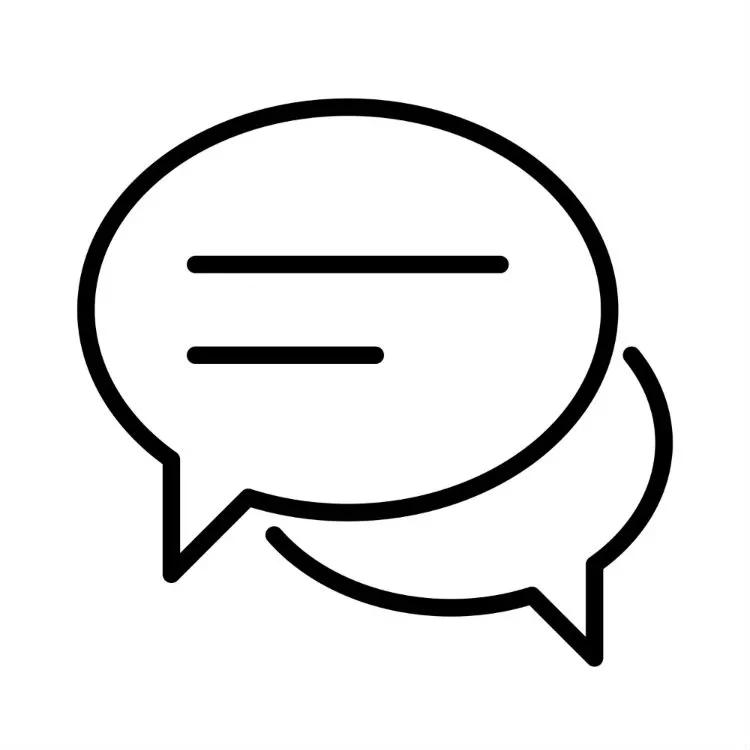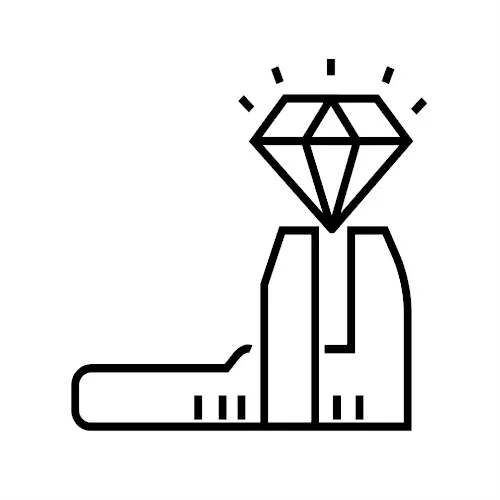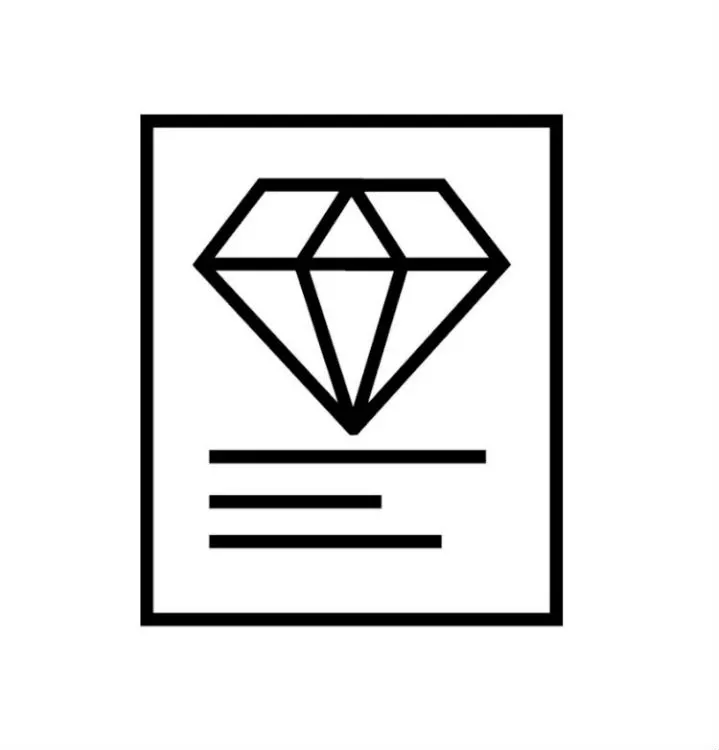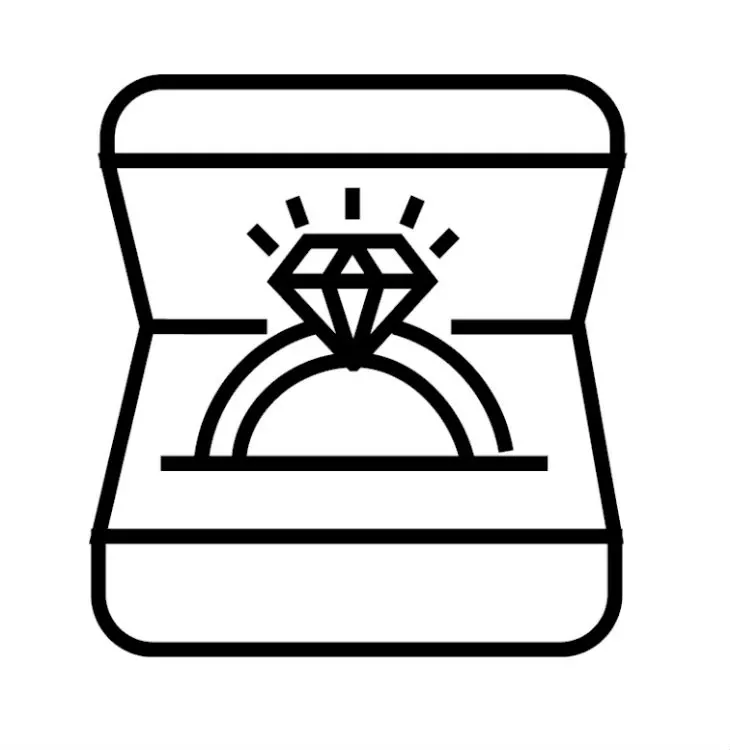 Get in touch for your no obligation bespoke ring quotation, a member of our team will be happy to help. Contact us at hello@lilyarkwright.com or 0161 537 6773.
Purchase your bespoke CAD design package. A member of our design team will guide you through our design process. The Lily Arkwright design package includes unlimited revisions.
Once 100% satisfied, approve your design and receive a 3D plastic resin ring mount for inspection.
STEP 4. CHECKOUT
Purchase your bespoke engagement ring, sit back and relax whilst our team hand crafts your prefect ring.
---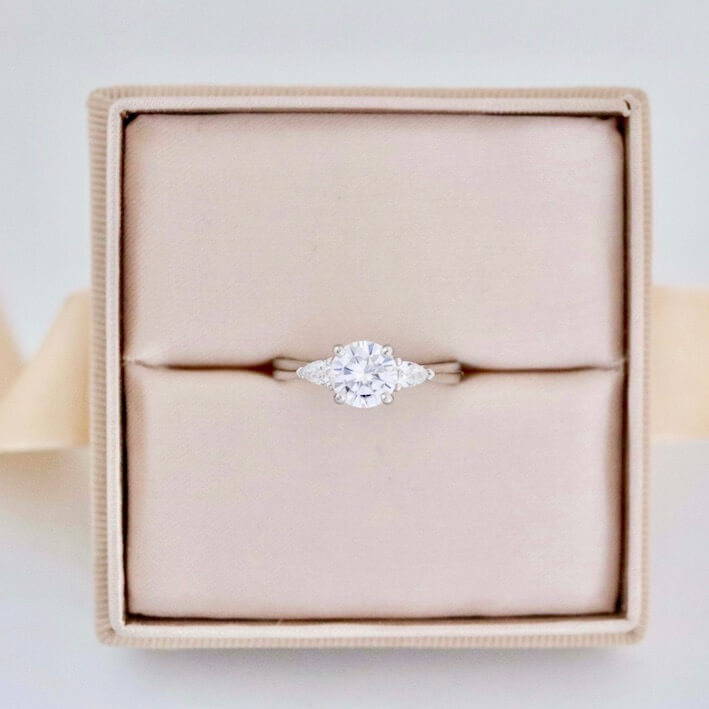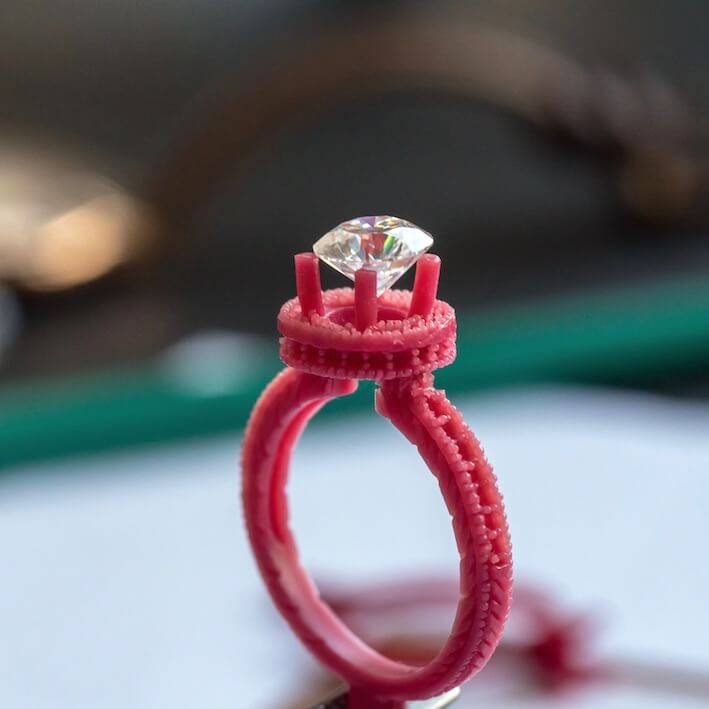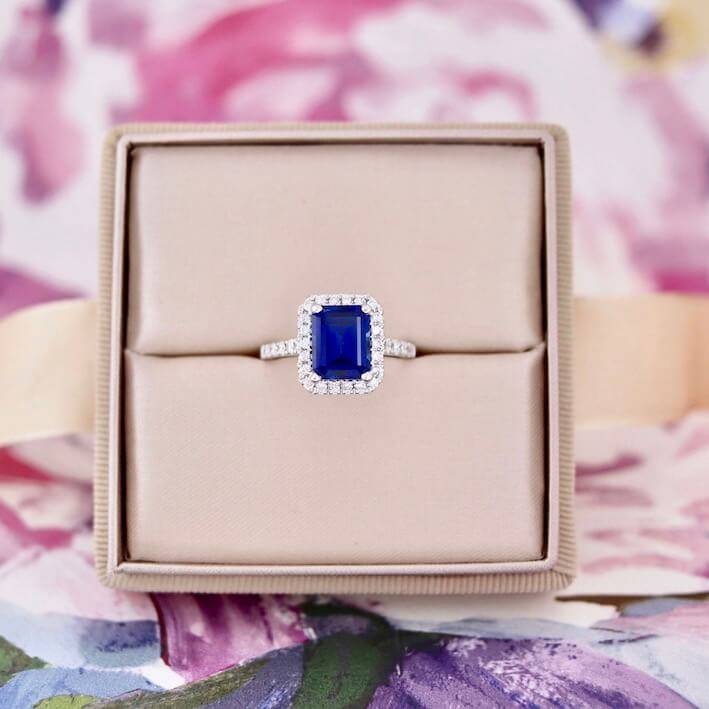 ---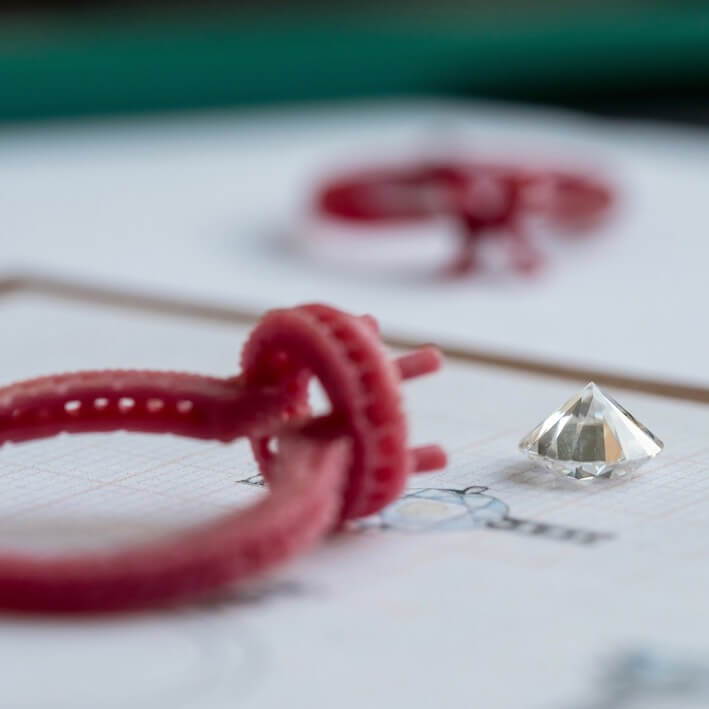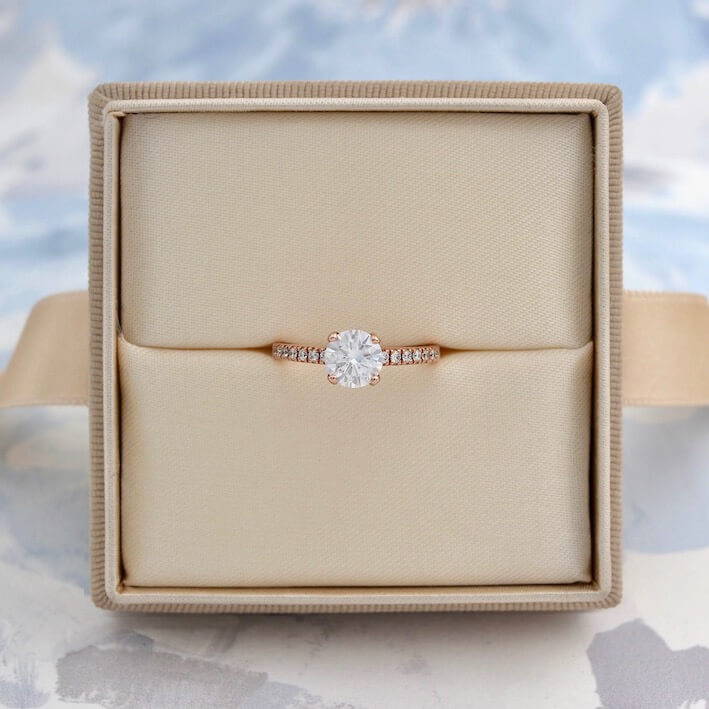 ---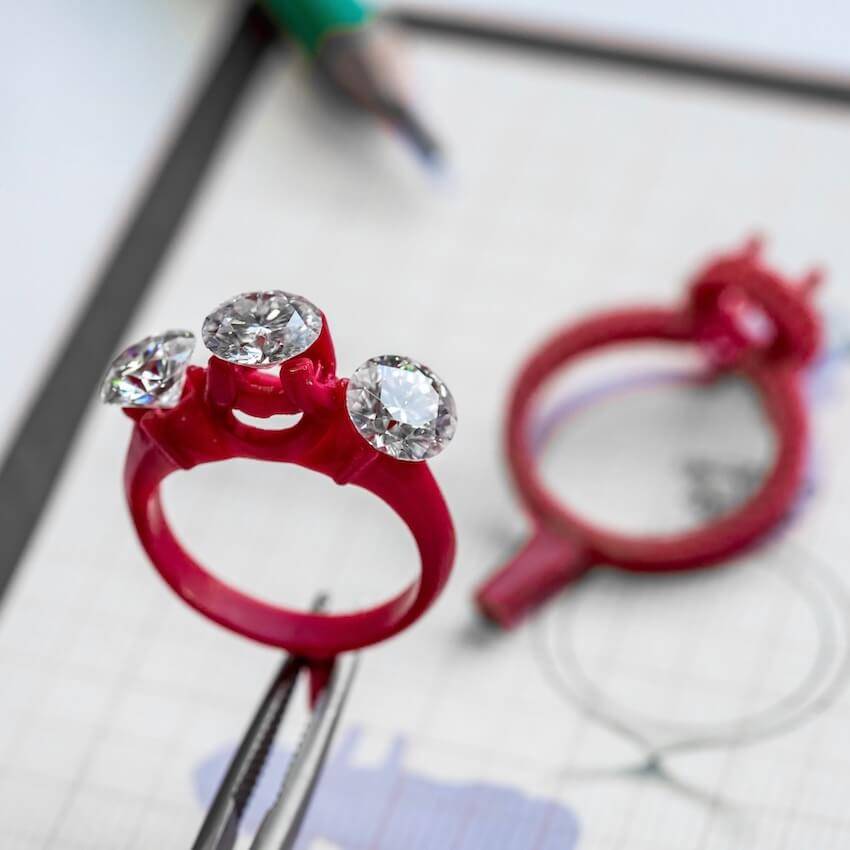 Turning dreams into reality...
At Lily Arkwright, you will receive first class support from the conception of your design to delivery. We pride ourselves on our quick response time to customer queries and are very happy to answer all questions you may have along the way. The bespoke team will listen and accommodate to your needs and endeavour to understand exactly what it is that you want to create. Once this is clear, we can begin crafting your perfect piece of jewellery.
Why is there so much emphasis on getting the right ring?
An engagement ring has significant symbolic importance. Everyday it is worn, it is a silent reminder of the sacred vows and promises that have been made at the joining of two people.
Stay true to you...
You want something that is unique to you, be bold, don't blend in with the crowd - get something YOU really love. Trends will come and go but something you truly love will always bring you joy. Enjoy the freedom to be able to express yourself through personalisation.
We're here to help...
It can be difficult deciding on something you desperately want to be perfect, especially when there are infinite possibilities to choose from. Let us help you take the strain and make sure it is the super fun, exciting experience that it should be! We can support you through the design decision and endeavour to get to the bottom of what it is that you really want and love. We will do this by figuring out what it is that attracts you to your design reference images and begin to paint a picture of your design tailored especially for you.
"My hubby to be and I purchased a bespoke ring design package and the whole experience was just amazing! I opted for a Chatham lab grown Ruby solitaire with a twisted head detail and conflict free diamonds. We both love it, it's beautiful and most importantly within our budget."
Nicola
"I ordered a bespoke wedding ring from Lily Arkwright and I couldn't be happier with my ring and the service I received. I had left it quite late to arrange my wedding ring and Lauren and her team were able to accommodate my request within the short time frame. The bespoke design service was very efficient and professional, the team was very responsive, and Lauren provided a number of design recommendations which really took the ring to the next level. I also realised quite late in the process that I had ordered the wrong ring size and they were able to re-size it without a hitch. I give Lily Arkwright my highest level of recommendation!"
Hannah
"Excellent service from start to finish. The ring surpassed all my expectations and the help I got was fantastic. I would highly recommend doing business with Lily Arkwright."
John
Don't be shy - get in touch! If you want to design your very own special ring, please don't hesitate to drop us an email at: hello@lilyarkwright.com or give us a call on 0161 537 6773, or visit our bespoke design page for more information. We would love to hear from you and help turn your dream into a reality!